About Our Site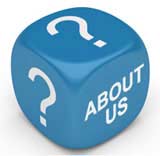 AccommodationSeek was formed to offer a unique reference point on expert advice on renting and letting property.
Although the web has a multitude of sites offering rental services, until the inception of AccommodationSeek there was a distinct lack of collated information on this broad subject. Renting can seem like a complex minefield of bewildering information, which is why AccommodationSeek has been designed as an ultimate online rental and buy-to-let property resource.
By providing readers with clear and concise information, all aspects of accommodation rental have been covered on this website in such a way that they can be easily grasped.
The website not only covers the rental property market in the UK, but also includes a whole section dedicated to overseas rental accommodation, as well as tips on foreign rental investments.
You may be looking for short or long term rented accommodation, or want to take your first tentative steps into the rental property market as a landlord. Or you might be a prospective landlord, tenant, student seeking accommodation, or just want tips on how to find the perfect roommate.
AccommodationSeek can provide you with relevant and up-to-date information and advice. If after perusing the site, you still have any unanswered questions why not contact us and submit your query to our team of specialists?
Our concern was that there was no single UK resource for interesting features and practical advice on this subject.
Our features and articles are written by experts - who have experience, or a particular interest in this area.
Our Background
AccommodationSeek was founded by John Rowlinson, the founder of PtS.
John, through PtS, is involved in a number of ventures including software and property companies. A percentage of revenue from these activities goes towards funding AccommodationSeek and a number of similar sites.
Our focus is simply on having experts create the highest quality information possible that is widely read.

Related Articles in the 'Site Information' Category...