Working With an Estate Agent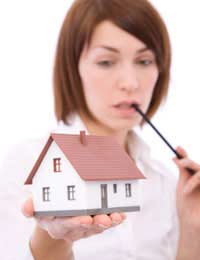 The majority of home sales in the United Kingdom take place with the aid of an estate agent. Sometimes estate agents are given the sole chance to sell a home, which is known as sole agency, or sometimes the work of selling a home may be divided amongst two estate agents (joint sole agency) or even more (multiple agency). No matter how many estate agents you decide to work with, be sure you know why you are choosing an estate agent, what you can expect from him or her and the ultimate cost of your business relationship.
Choosing An Estate Agent
It never hurts to do a little bit of research on a particular estate agent before deciding to work with him or her. After all, you can only decide if (s)he will be right to work with you by knowing how (s)he works. Contact a number of estate agents and ask about their:
Sales record, particularly with properties similar to yours.
Typical advertising strategies.
Online presence, and other online sites with which they associate and/or advertise.
Current properties, so you can get a good idea of how they present them.
Membership in regulatory organisations such as the National Association of Estate Agents.
Testimonials from past clients.
Fees and costs.
Expectations of Estate Agents
As you research potential estate agents to assist you with the sale of your home you will be able to find out more about what the estate agents will actually do to help you sell the property. If there are things you do not want them to do you can of course make this clear. Common and appropriate expectations of estate agents include:
Offering suggestions of how to best stage or show your property.
Taking pictures of your home and compile details for advertisements.
Suggesting an asking price for your home.
Arranging viewings with potential buyers.
Becoming involved in negotiations with potential buyers,
Helping you with the typical "closing" items of completing a sale.
Cost of Estate Agents
The typical cost of an estate agent is a commission of between 2% and 3.5% of the final sale price of the property. If you have two agents working in a joint sole agency capacity then this means they will split the commission between themselves, while if you work with multiple competing agents then usually only the one who ultimately sells the home will receive the commission. Before agreeing to a commission and contract with an estate agent make sure you understand what work they will carry out for this agreed upon cost, and if you find that some of his or her terms are not to your liking then feel free to negotiate them. Also be sure that you understand the terms governing the length of your contract with an estate agent, particularly if you are granting him or her sole agency to try to sell your home.
Most homeowners in the UK work with an estate agent when it comes time to sell their properties. If you decide to work with an estate agent ensure that you know why you are choosing a particular person, what you can reasonably expect of him or her and how much his or her services will end up costing you on completion of the sale.
You might also like...