No Tenancy Agreement: How Do I Evict My Tenants?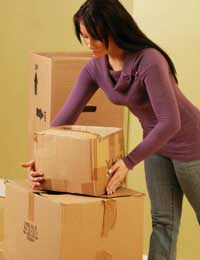 Q.
My situation is this: I have a house with each of the 3 rooms rented out. I originally lived in one of the rooms and rented out the other two but then rented out the other room as I had a job that required me to live elsewhere. I no longer have that job so need to go back into my house.
The people in the house were basically just giving me money to stay in the room, no agreement or contracts were ever put in place. All I asked was half a months rent deposit and a month in advance.
Now I am trying to find out what rights they actually have? Mainly what is the minimum term I have to give them to evict them? I contacted them and told them they have 5 weeks, and they said this was not legal and not sufficent time. However my employment has come to an end and I have nowhere else to live so must get them out asap. I don't want to chuck them out on the street hence why I said 5 weeks to find somewhere.
(R.P, 23 March 2009)

A.
Landlords must follow certain procedures to legally evict tenants. However, the exact process that must be followed depends a great deal on the type of tenancy involved. Your circumstances have created an interesting situation with regard to tenancy type. When you were living in the same home with the tenants, they actually were 'occupiers with basic rights,' and actually had very few rights. However, as things stand now, it would appear that the type of tenancy we are dealing with is Assured Shorthold Tenancy.
According to the law, any residential tenancy after February 1997 is an Assured Shorthold Tenancy, unless expressly stated otherwise. Since there is no document in your case (the tenancy was created verbally), then it is by default Shorthold.
Under normal circumstances, Shorthold tenancies can be ended via Section 8 or Section 21 of the Housing Act of 1988. However, tenancies created verbally (as yours was) cannot be ended using Section 8. Therefore, the only avenue open to you at this point is Section 21. Eviction procedures must be followed to the letter. Your tenants will have a valid defence to your claim if you do not.
The first step is giving written notice to the tenants that they must leave. If rent is paid monthly, and it appears from your question that it is, then your tenants must be given 'not less than two months notice to leave.' So although your five-week notice may have appeared quite generous, your tenants were actually correct in pointing out that it was not sufficient. You must give them at least two months notice. The notice must be in writing, but is not required to follow any specific form.
If moving out day arrives and the tenants remain, your next step is to obtain a court order for possession. No hearing is required and your paperwork will be sufficient to obtain the eviction order. However, the process will likely take an additional month and your tenants are not required to leave your property during that time.
What if your tenants refuse to leave even after the order is served? Under no circumstances are you, the landlord, allowed to remove the tenants. This can only be done by the court bailiff. You will have to apply again to the court. It may take two more weeks before the tenants are actually removed.
Hopefully you can work things out more amicably with your tenants. But they are legally entitled to a written notice giving them two months to leave.
You might also like...