Retirement Property Abroad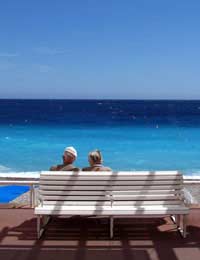 Purchasing retirement property abroad is becoming a hot option for retirees in the UK. Whether as a primary residence or a second home, retirement property abroad offers UK retirees a host of advantages and disadvantages, so they should give such a major decision plenty of thought before making any changes to their housing situations. Estate agents, financial planners and solicitors should all be involved in any housing decisions made by retirees, but more importantly the retirees themselves should have a clear idea of the lifestyles they would like and what they are willing to negotiate on to live these dreams.
Retirement Property Abroad Options
There are myriad options for retirees looking to purchase retirement property abroad, and of course more options open as budgets expand. Just a few of the choices that prospective retirees will need to take into account include:
If they want to buy a house, flat, or timeshare
If they want to buy a private, stand alone accommodation or a unit within a retirement community
In which countries and/or specific areas they would like to live
If they are willing to buy a property that will require significant work to bring it up to their desired standard of living
Advantages of Purchasing Retirement Property Abroad
A retiree's personal financial circumstances will dictate if purchasing retirement property abroad is a sound investment, but regardless of finances there are multiple advantages of looking abroad for retirement property. Just few of these benefits include:
Living within a desired climate
Practicing and perfecting language skills
Possible lower costs of living
Availability of local delicacies that are considered exotic in the UK
Outdoor activities (skiing, swimming, etc.) impossible at their homes in the UK
Possible slower pace of life
Fun visits from family and friends
New friendships and relationships with like minded people
Disadvantages of Retirement Property Abroad
Unfortunately, there may be disadvantages associated with retirement property abroad as well. Many retirees will need to consider:
The legalities of visas and clearances for countries outside of the EU and for which they are not allowed to live unrestricted
Health care systems may not be of a standard that the retirees are familiar with
The cost of telecommunications (telephone service, Internet access, etc.) to stay in touch with family and friends in the UK which may be high
The cost of traditional British products (food, English language books, etc.) which may be comparatively high
The emotional cost of being away from family and friends
The headaches associated with international finances and starting afresh in a new location

Setting up bank accounts, utility accounts, changing drivers' licences and switching insurance coverage are all items that retirees must deal with when moving abroad.
Retirement property abroad has become increasingly popular with UK retirees. Many of these men and women are attracted to a standard of living they otherwise could not afford in the UK, though they all must make certain sacrifices in order to achieve these lifestyles. Engaging the services of professional estate agents, financial planners and solicitors will allow retirees to fully comprehend their specific situations and decide what type of retirement property is right for them, but retirement property abroad should be considered for any retiree desiring a change of pace.
You might also like...