Moving into Sheltered Housing or a Rest Home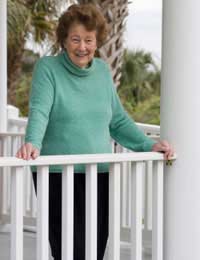 The number of retired and elderly citizens in the UK continues to soar and obviously all of these older people need places to live. Many older Britons choose to move into sheltered housing or a rest home not only so that they are surrounded by similar residents, but so that they don't have the cost of maintaining their own family homes or the work of keeping them in good condition. Moving into sheltered housing or a rest home may take some getting used to, but for the most part, older people thrive in both types of housing.
Sheltered Housing
Sheltered housing is a type of accommodation by which older people each get their own home (anything from a bed-sit to a three bedroom flat) but live in a building or estate that has been specifically designed for people of their age. Usually sheltered housing can be rented or purchased, and some are managed by an individual or company who will see to it that their residents have the facilities and services that they need. Often sheltered housing is wheelchair accessible and will have the type of emergency alarms that will give older residents peace of mind.
Rest Homes
Rest homes, sometimes also known as nursing homes, are facilities that provide older residents with help and support in their daily lives. Some rest homes provide a full spectrum of services including medical support and organised activities while others may be more independent and simply allow older residents their own living arrangements in a more communal atmosphere. Some rest homes cater to specific populations, such as those with dementia or Alzheimer's disease.
Moving into Sheltered Housing or a Rest Home
Most sheltered housing and many rest homes are administered by local councils, so older people will need to contact their authorities in order to learn more about moving into such accommodation. Some housing schemes may be run by for-profit companies, and while these accommodations may offer a wider range of attractions, the prices are likely to be much higher as well.
Once you have arranged for sheltered housing or a space in a rest home, you will need to make your new space your own. Clearing out your family home may be hard, but it is likely that you will be downsizing and not need as many items in your new accommodation. Many residents of sheltered housing and rest homes welcome the chance to own, and therefore be responsible for, fewer possessions. If you are moving into sheltered housing or a rest home, be sure to bring with you:
Towels, bed linens and pillows
Dishes and utensils (unless your new home offers a meal service)
Essential cleaning supplies
Clothing
Pictures, art work and home ornaments that have great value to you
Favourite books or activities
Moving into sheltered housing or a rest home will seem strange for anyone used to spreading out across a larger family home. In truth, many older citizens feel that the upkeep of a large home is too much or unnecessary and welcome the chance to downsize their lifestyle. Check with the administrators of any new accommodation before you make final decisions about what to bring with you and after the hard part of disposing of your old possessions is over, enjoy your new, lighter, fuller life.
You might also like...
@Shelterer. Sheltered housing schemes are often administered by local councils and housing associations but you'll also find some run privately. Start with your local council - where they will talk over the options and an assessment can also be undertaken to investigate whether you are entitled to any assistance, financial or otherwise. They should also have a list of all the sheltered accommodation in your area.
Here is a link to the page you need on the Luton Council website
- there is some additional information along with a telephone number to contact etc.
AccommodationSeek
- 13-Jun-14 @ 12:26 PM
I am looking to move into sheltered accomodation.I am in the Luton area but I don't really know where to start.Does anyone have any ideas?
Shelterer
- 12-Jun-14 @ 5:13 PM