Financing Your Retirement Property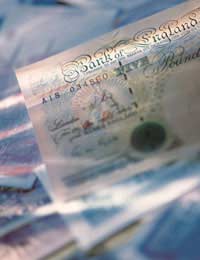 We all hope that when we retire we can live comfortably through our golden years, enjoying our free time in our favourite locations. Many people decide to take on a specific retirement property to make this dream come true, but if you are no longer working, your options for financing this property may be somewhat limited. As everyone's financial circumstances are different, only your banking representatives and private financial planners can advise you on what would be best for you, but in general financing a retirement property will mean cutting back in other areas of your lifestyle. As long as you understand what you can afford, and how you can afford it, you should be well on your way to financing the retirement property of your dreams.
Plan for Your Retirement
Though this step may be impossible if you are already in your retirement and have no consistent income coming in, it is imperative that those still contemplating their retirements begin planning for them today. Setting up a specific goal for your retirement – whether it be to travel the world, buy a beach house or set up a small business – will help you understand what you must do to reach them. Discuss your dreams with a financial planner, and be ready to undertake options such as:
Investing money now that you can grow and have on hand later.
Setting up a private pension.
Opening a high interest savings account.
Using your cash to purchase rental property now that could become a retirement property later.
Preparing to undertake a part time or retirement job to keep a small but steady stream of income coming in.
Checking with your local council to see what type, and the amount of, benefits you will be entitled to after you retire.
Financing Your Retirement Property
Depending on your financial circumstances, financing your retirement property can be done in many different ways. Make sure to crunch the numbers with a professional, but realise that common options include:
Paying outright in cash, if you have the savings.
Selling your main home or a holiday home to finance the retirement property.
Turning an existing rental property into your retirement property.
Taking out a mortgage on a retirement property.
Refinancing an existing mortgage or taking out a home equity loan to purchase retirement property.
Cashing in your private pension and using the proceeds as a deposit or to pay in full for a retirement property.
Earmarking your government pension for payments on a retirement property.
Getting rid of existing life insurance policies and using the lump sum to purchase a retirement property.
Finance options for retirement properties abound, though your options will of course depend on your financial circumstances as you enter your retirement. Visiting your banking representatives, a private financial planner or a professional retirement planner will allow you to understand your options and which decisions will lead to the type of retirement you dream about. A word of warning though: yearning for a retirement that is out of your financial abilities is worthless. Face the facts, whatever they may be, and make your financial choices with your head rather than your heart. Retirement is not the time to risk your money, so if you must alter your dreams to suit your reality then sadly this must be the case – and don't let anyone tell you differently.
You might also like...