Renting a Retirement Property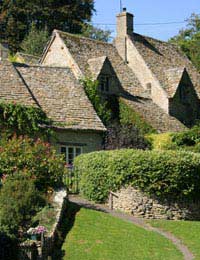 Renting a retirement property is becoming more and more popular in the UK. Many retired renters are finding the ease of living in rented property, manageable rental fees and myriad rental options to their liking, but others believe that owning their own retirement property is more advantageous to their personal circumstances. If you are retired or about to retire, consider both the pros and cons of renting a retirement property before making any binding decisions.
Retirement Options in the UK
Today's retirees are blessed with more choices regarding their living situations than ever before. Greater wealth and disposable income coupled with better health and longer lives means that retired Britons can now, among other options,:
Remain living independently in their homes
Remain in their homes and hire private staff to help them with their daily lives
Remain in their homes and take advantage of public benefits in their daily lives
Move in with grown children or other relatives – or invite them to move in.
Move into a private rental accommodation
Move into a private independent or assisted living centre
Apply for public housing available in their area
Advantages of Renting a Retirement Property
Many retired homeowners scoff at the idea of selling up and going back to renting an accommodation, but others realise that there are many advantages to this idea. Retirees contemplating such a move should discuss their personal circumstances with a financial planner and/or solicitor before finalising their decisions, but keep in mind that renting a retirement property offers them:
The freedom to live in new areas or change accommodation as desired
A lifestyle free from property and grounds maintenance
The chance to discover amenities such as gyms, pools and security at their dwellings
Options such as Assured Tenancy rentals in which rental fees are capped for the renters' lifetime
A built in community at retirement villages or buildings
Disadvantages of Renting a Retirement Property
Depending on the types of rental properties that retirees are contemplating, there may be disadvantages to this housing scenario as well. Again, discussing future plans with a financial planner and/or solicitor before making any decisions is a must for retirees investigating new housing options, but all prospective retirement renters should take into account that:
Some private rental properties will not allow pets
Some retirement villages or buildings will have set visiting hours and restrictions on overnight guests
Having a landlord means that the renters will not have final say over the property in which they are living. This could even include things such as not being able to paint walls, hang pictures, etc.
Properties not offering capped rentals mean that rental fees could change year by year/lease by lease
Tax situations may change when a retiree goes from owning to renting a property
Retirement rental properties are becoming big business in the UK. Few estate agents deal exclusively with retirement properties for rent, but this does not mean that any given agent will not be able to help an interested client. Retirees considering renting a retirement property should discuss their options with financial planners, solicitors and estate agents before making any decisions, but they should also be sure to celebrate discovering whichever accommodation is right for their personal circumstances.
You might also like...