Buying a New Retirement Property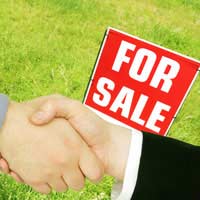 If you are getting close to retirement then now might be the right time to think about buying a new retirement property. Many people decide to buy a new property for retirement, either to better cater for their needs as they get older, or to save themselves money to use in their latter years. If you are in this position, then it is important to think carefully about exactly what sort of retirement property you are looking for. Buying a new retirement property is probably as big a decision as buying your first home was, so with that in mind here are some tips to help you in your retirement property search.
Is a Retirement Home the Right Option?
The first thing you need to consider is whether or not buying a retirement home really is the right option for you. If you are looking to downgrade from your family home so that you can have some money for your retirement, then you should also look at equity release schemes. These schemes allow you to effectively use some of the equity built up in your home as cash for other purposes. Although this might leave your family paying money back once you are gone, it will allow you to keep your current home and still have enough money to live for your retirement.
Choosing the Right Type of Property
There are many different types of retirement property available, and you need to be sure the one you choose is right for your needs now and in the future years to come. Although you can't always predict what is going to happen in your life, making a wise choice now will pay off in the future. If you are a fairly young retired person, then you might want to look at a property that will better suit the activities you want to pursue in your retirement. However, if you are older and are worried about care then there are some great retirement properties offering care and management services for a weekly or monthly fee.
Location And Condition of the Property
Whatever sort of property you decide upon, make sure that it is in the right location. As you get older you are going to want amenities within a short distance so that you can reduce travelling times and feel less isolated. Also, you don't want to worry about costly repairs in your retirement, so pick a property that is in good condition and is unlikely to need any major repairs in the near future.
Costs of Living
Costs of living should also be taken into account. In particular, the cost heating bills should be considered as many older people find heating costs to be a drain on their resources in later life. Make sure the property is properly insulated and that there is adequate heating available. If you are looking at a property with care facilities, then make sure you factor in these costs as well.
Tax and Benefits
Tax and benefits are also an important part of your retirement property search. If you are looking to increase your savings by downsizing, then make sure you take into consideration the implications this might have on your benefits and council tax reductions. Having large savings now may mean you are ineligible for help with care later in life, leaving you having to pay large amounts for nursing. Also, any property you are likely to leave behind could be subject to inheritance tax – check this out before you buy so that you know the situation.
Retirement property offers you the opportunity to make the most of your retirement and get the amenities and care that you deserve. Whether you are simply downsizing for convenience or to free up extra money to live how you want, choosing the right property for retirement is extremely important. You can avoid being caught out by looking into all aspects of the property purchase, allowing for a happy and stress-free retirement.
You might also like...