'Staging' a Property to Sell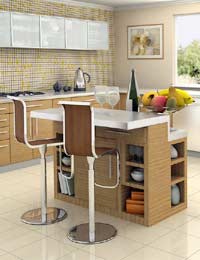 Home staging, more often known as simply 'staging', is a process by which a home is made to look more attractive as it is prepared for sale. Sometimes this process may also be called 'property presentation' or even 'property styling'. Staging is undertaken to help a home sell more quickly, and possibly for more money, once it is shown in its best light. Key components of home staging including cleaning the home to a high standard, staging functional areas with purpose, creating comfortable living areas and maximising the appeal of the exterior of the home.
Cleaning the Home to a High Standard
Showing a clean home to prospective buyers should be obvious, but many homeowners give their properties a cursory cleaning and hope it is enough. Don't leave anything up to chance, even if you need to hire a professional service make sure your home is cleaned to the highest standard possible. Remember to:
Fight mould in all damp areas, including kitchens, bathrooms and walls.
Freshen up paint on walls and doors as needed.
Clean carpets, using steam cleaning as necessary.
Wash and wax floors.
Put away extraneous toys and accessories which create clutter.
Dust every room, even hard to reach areas such as door frames and the top of shelving.
Put away items such as laundry and cleaning supplies which buyers do not need to see.
Light candles or use room spray to freshen the air in your home as needed.
Staging Functional Areas with Purpose
Functional areas such as the kitchen, bathroom and home office should be shown to the best advantage by playing up how efficient they can be for carrying out work. In the kitchen this might mean keeping countertops clean and free of clutter, modernising items such as cabinets by investing in new knobs and even upgrading appliances if needed. Bathrooms can be staged for functionality by making sure all fixtures are up to date, setting out nice towels and bath accessories, and thoroughly cleaning and freshening the showers, tiles, sinks and toilet. If possible home offices should be obvious as such with desks and chairs, storage spaces and equipment such as computers and printers on display.
Creating Comfortable Living Areas
Living areas, specifically family or play rooms and bedrooms, should be staged to show off how comfortable and appealing they can be. This means keeping them clean and bright, bringing in a soft colour scheme, removing extra furnishings, investing in some attractive soft furnishings such as duvets, pillows and blankets and putting away personal items such as photos of the family, children's art work and anything else that does not enhance a neutral feel to the room. Some homeowners find it hard to remove their personal 'stamp' on the home, but doing so will allow potential buyers to more easily imagine putting their own on such living spaces.
Maximising the Appeal of the Exterior
Just when you think you have your entire home staged, don't forget to walk outside and have a look at the exterior of the building. After all, this will be the first thing potential buyers view as they approach. Depending on your garden, make sure the grass is trimmed and neat, weeds have been pulled and leaves have been raked. Clean the outside of the windows and door, and keep window boxes or potted plants and flowers looking fresh and inviting. Ensure that all steps and railings are in good repair, as is any sidewalk or walking path which might be your responsibility.
Staging a home for sale should help that home sell more quickly and possibly even for more money. Cleaning the home to a high standard, staging functional areas with purpose, creating comfortable living areas and maximising the appeal of the exterior of a home are all important steps in the staging process.
You might also like...