Landlords and Repair Obligations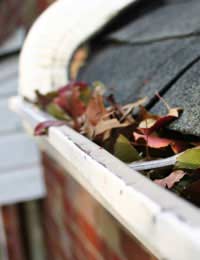 While it could be that a lease states that a landlord is required to repair anything, at any time, should his or her tenants request it, this is clearly the type of agreement that could only exist in a tenant's dream. In reality, most leases require a landlord to repair only what is mandated by law, though many landlords are happy to help tenants keep their properties as nice as possible. A good relationship between landlord and tenant is probably the best way to ensure that repairs are seen to immediately, so no matter which side of the fence you are on, attempt to forge a good working relationship and hopefully your household headaches will dissipate immediately.
Repairs Required by Law
No matter what is explicitly stated in a lease or rental agreement, certain repair requirements are set out for landlords by law. Investigate legalities in your area, but for the most part expect landlords to be required to repair:
Structural problems or anything involving the outside of the building (including problems with pipes, drains and gutters).
Problems associated with utility supplies such as water, gas and electricity.
Broken water heaters, radiators or other heat sources.
Plumbing problems or anything affecting baths, showers, sinks or toilets.
Large electrical appliances such as refrigerators, freezers, dishwashers and washing machines.
Insulation issues or structural damage brought about by damp.
Any furniture or accessories supplied with the accommodation that experience problems due to age or "normal" wear and tear.
Responsibilities of the Tenant
Though certain repairs are required of the landlord, tenants also have certain responsibilities to the accommodation that they are renting. Often these responsibilities will be set out in a lease or rental agreement, and common conditions include:
Keeping the premises, and all land outside, clean and tidy.
Using all appliances and the heating system properly.
Checking that all utilities and alarm systems are in good working order.
Ensuring that neither themselves nor their guests damage or injure the property.
Reporting, in writing, any repair requests to the landlord immediately.
Thoroughly or professionally cleaning the accommodation before vacating it.
Accommodating Repair Procedures
In order to make repairs – whether they are required by law or not – there is a particular procedure that landlords and tenants must respect. By law a landlord must give written notice at least 24 hours prior to entering a property in order to facilitate the repairs. While carrying out the repairs, the landlord is entitled only to access the areas required to carry out the repairs. The same holds true if landlords seek permission to enter the accommodation to carry out unnecessary improvements.
Further Information on Landlords and Repair Obligations
Further information on landlords and repair obligations should be obtained from estate agents and solicitors. The Landlord and Tenant Act of 1985 is a basic piece of legislation covering the topic, but obtaining professional guidance is always recommended when needed.
Landlords and repair obligations can be the stuff of nightmares, but understanding the legal requirements of both landlords and tenants can greatly reduce the complexities surrounding this topic. If either the landlord or tenant feels unsatisfied with their relationship regarding repairs, professional advice should be sought from an estate agent or solicitor. Avoiding this result by maintaining a good working relationship between landlord and tenant would probably suit everyone concerned though, so only look to the courts as a last resort.
You might also like...
I live next door to a rentedproperty , which has a fence that runs the length of myGarden.. Recent winds have damaged this fence, pieces of wood with nails have landed in my garden,first hitting the doors and windows of my conservatory. The fence is now in poor condition having been there for appx 19yrs.The landlord states he is not prepared to replace same.The fence is the property of next door. Landlord said he could replace with post and wire ( but that would take away my privacy) Until this was sais I was prepared to offer some payment toward repair,but now!!!!he can whistle
Fed UP
- 14-Feb-16 @ 3:31 PM
Question: Who is responsible for the clearing of blockages from toilet to cesspit and for the emptying of the cesspit? The Landlord or the tenant?
Mickey
- 1-Feb-14 @ 1:02 PM
I am just wondering I have lives in this property for 7 mouth now and the window will not shut properly we have rang up about 100 time to report all the promotes as it starting to cause mould and when it rain it come though the window. I am also expecting a baby and do not not where I stand or can do to get the problem fixed as it is just causing stress. Thanks
Mel
- 12-Jun-13 @ 10:04 PM
I am actually seeking advice on behalf of my daughter and son-in-law who have just this week moved into a bungalow, renting same and which not noticed on viewing very many matters that need addressing with respect to repairs.One being no Front Door, supressers that flush the two loos hanging out.They have been told they have 7 days in whuch to ddress same and have given the Estate Agents a "By Hand" list of snags and to date have been fobbed off wit h excuses.What should they do. Advice would be so welcome. J Green
Jacqui
- 20-Feb-13 @ 2:59 PM
I was lucky in the last flat I rented. I had a great relationship with my landlord. He kept completely to the law but I could simply ring him with any problem and he'd be over as soon as possible. When my washing machine died, a replacement was delivered the very next day, and every single year he offered me the choice of having the place redecorated (eventually done when I moved out). I know just how lucky I was to have someone like that.