When Should You Evict a Tenant?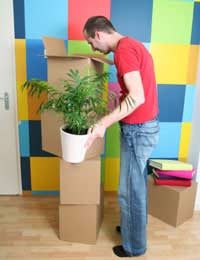 No landlord ever hopes that their relationship with a tenant will deteriorate to the point of eviction but sometimes there is no other choice. The specifics of when, and how, a landlord should evict a tenant will depend not only on where they live in the UK, but on the type of tenancy involved as well.
The reasons that most assured tenants (tenants of an assured shorthold tenancy, the default type of tenancy in most of the UK) can be evicted are many. Both mandatory and discretionary grounds can be used to evict a tenant, but all evictions must go through the courts.
If you are considering evicting a tenant, be sure to consult a legal expert who will be able to provide you with more advice and information on the laws of evicting tenants in your area.
Mandatory Grounds for Evicting a Tenant
Courts will make a possession order for a landlord (in effect, order that the landlord may take possession of the property that they own) in a few situations. As long as it can be proven that such a mandatory ground for eviction exists, a possession order may be issued when:
A tenant is at least eight weeks in arrears for paying rent.
A mortgage provider will be repossessing the property and prior notice that this might occur was given to the tenant
The property is going to be redeveloped
Discretionary Grounds for Evicting a Tenant
A landlord may also seek a possession order on discretionary grounds, or more subjective grounds that have to do with the tenancy agreement between the landlord and tenant. Often landlords will seek a possession order and eviction of an existing tenant due to:
Late rent payment (a one off)
Persistently late rent payments
Breach of the tenancy agreement
Nuisance or illegal behaviour
Deterioration in the condition of the property since the start of the tenancy
Eviction Procedure
Regardless of a landlords reasons for seeking a possession order and eviction of tenants, there are certain procedures that must occur before a legal eviction can take place. Landlords should seek legal counsel to ensure that they meet all procedural requirements, but for the most part, accepted procedure will include:
Serving tenants with a notice to quit
Serving tenants with a notice of proceedings, or similar
Sending tenants a summons advising them of when the case will be heard in court
The case being heard in court
Officers of the court (or similar) will accompany tenants away from the property, if ordered by the court
Illegal Evictions
As noted above, particular procedures will exist in your area as to how to carry out a legal eviction. Regardless of where you live though there are certain actions that are not a part of a legal eviction. No landlord in the UK should attempt to evict a tenant by:
Changing the locks while tenants are out
Turning off utilities (gas, electricity, etc.) in an attempt to force tenants out
Making a nuisance of themselves by dropping by at odd hours or making threats towards the tenant. Remember, tenants can also start proceedings against landlords based on harassment claims.
Asking someone other than a court officer (or similar) to "escort" tenants off of the property
Lying in court in order to gain a possession order
Landlords are able to evict tenants for a variety of reasons, but they must do so by following proper procedure and involving the courts. The information presented above is simply a general overview of most evictions in most of the UK, but before you consider evicting a tenant you must seek professional advice regarding your specific case. Good luck.
You might also like...
Im a landlord I have been renting a property for five years . The first year we had tenancy agreement in place, but since it has been overlooked. However the rent is now behind, what rights do I have to evict the tenant.
Armitage
- 27-Jan-13 @ 6:45 PM