How to End Your Tenancy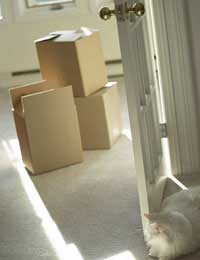 Whether you want to move on for personal monetary or other reasons, there might be a time when you want to end your tenancy early. If this is the case, then you need to make sure you follow certain rules in order to avoid problems with your landlord. If you go about things the wrong way you will probably lose money, not get a reference from your landlord and even face possible legal action.
If you want to end your tenancy, then here are some tips on how to end your tenancy properly in various situations, and avoid the fuss and stress of disputes with your landlord.
Leaving On Good Terms
Whether you are on good terms with your landlord or not, it is important to make sure you at least leave in the right way. How to end your tenancy really depends upon whether you have a fixed or periodic tenancy agreement. It also depends on whether your tenancy is a single or joint tenancy.
A joint tenancy is when you have a tenancy with a spouse, friend or family member and all of your names on the agreement. If you are in this sort of agreement, you need to discuss leaving with the other tenants and see if they plan to stay. It is possible someone else can take your place without everyone having to leave.
The difference between a fixed term and periodic tenancy agreement is that with a fixed tenancy you have agreed to stay in the property for a certain amount of time, during which the landlord cannot evict you without very good reason. If you are on a periodic tenancy then your tenancy rolls from week to week or month to month. This sort of tenancy can be agreed in the first place, or will become the automatic form for a tenancy once a fixed period has ended and no new one has been agreed.
Out of Time
With most tenancy agreements you will need to give some sort of notice to the landlord that you are leaving. However, you can leave on the last day of a fixed agreement without giving notice as long as you don't stay even one day longer. If you do, then your agreement becomes periodic and you will need to give proper notice, usually one or two months. However, even you are going to leave on the last day of a fixed agreement it is polite to give the landlord notice. Not doing so may result in you leaving on bad terms and not getting a reference or losing your deposit.
Leaving It All Behind
One thing you must not do is simply walk away from the property. Just posting the keys back through the door and leaving will not result in your tenancy being ended. You will likely be liable for rent up until the end of the fixed agreement or until the length of the notice period you should have given is elapsed. You will annoy your landlord, build up rent arrears and could be taken to court by the landlord in order for them to recover the owed rent. At the very least you will not be getting a reference, making it harder to find another property to rent. If you are going to leave, please do not consider abandonment as an option.
Although you might be desperate to leave your current property, it is extremely important to follow the right procedures to end your tenancy. If you do so then you will likely leave on good terms with your landlord, making it easier to find a new property and avoiding any possible legal disputes.
You might also like...