How to Avoid Eviction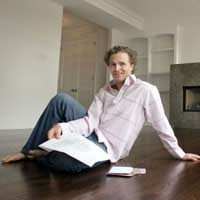 Although eviction is sometimes the only answer to tenancy problems there are ways in which you can avoid being evicted as a tenant. If you keep up with your obligations as a tenant, then it is highly unlikely that you will suffer eviction. However, even if you are threatened with eviction it is still possible to remedy the situation before a final result is reached. As long as you follow a few simple steps and remain calm, you can avoid eviction and remain in the property. If you are facing eviction or are worried about the possibility of eviction in the future, then here are some ways in which you can help yourself and avoid being evicted.
Paying the Bills
The easiest way to avoid being evicted from your rental property is to keep paying rent on time. The one thing that annoys landlords the most and gives them grounds for eviction above all others is a failure to make rental payments. Although paying rent on time isn't always easy when times are hard, you should prioritise your rental payments as one of your most important costs – second only to costs for food and water. If you cannot pay your rent then you will end up being evicted and perhaps homeless, so it really is important to make your rental payments a priority. If you do fall behind with your rent, then make sure you speak to your landlord and explain the situation. Most landlords will give you a chance to sort out the situation. Do everything you can to get back up to date with rent and try to budget so that paying rent isn't a struggle each month.
Keep the Property in Good Condition
Another way to avoid tenant eviction is to keep your rental property in good condition. If you damage property or remove items of property that don't belong to you then the landlord could have grounds to evict. Respect your rented apartment as if it were your own – keep all property in good condition and replace anything you damage. If the property remains in good condition then your landlord will remain happy and you will avoid eviction.
Know Your Rights
If you are facing eviction, then you need to make sure you know your rights. Even if your landlord has pressed for eviction or started proceedings, you still have options. Knowing what a landlord can and cannot do to you will put you in a position to avoid eviction. Remember that you cannot be evicted until:
Your landlord has obtained a court order to repossess the property; and
The court has issued a court bailiff with a warrant to evict you.
If your landlord tries to evict you before this, then you can take action against the landlord and possibly remain in the property.
Seek Help and Don't Give Up
If your best intentions have failed and you are facing possible eviction because of rent arrears, you shouldn't think that all hope is lost. Even if eviction looks inevitable you shouldn't give up. You should remember that the landlord just wants the money you owe them and would probably prefer you to stay than leave and have to find a new tenant. If you are facing eviction, then seek help from a tenant eviction specialist. If you communicate with your landlord and are determined to stay in the property then some arrangement to halt eviction might be agreed.
Although eviction isn't always avoidable, if you communicate with your landlord and know your rights as a tenant then you can avoid eviction. If you can keep up with your rental payments and keep the property in good condition, you will keep your landlord happy and remain free from the threat of eviction.
You might also like...