Student Accomodation and Landlord Obligations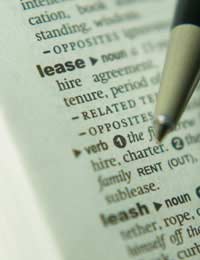 Whether the tenants are executives living in penthouses or students surviving in student accommodation, landlords have specific obligations to uphold. Becoming a landlord includes a great deal of responsibility, and none of it can be dismissed simply because a tenant happens to be a student or because the housing is less than luxurious. In fact, as long as a tenant does rent a property, (s)he might be able to make a discrimination case if (s)he feels that (s)he is being treated unjustly simply because (s)he is a student. Landlords of student accommodation should thus take great care to meet each responsibility, including maintaining a proper licence, drawing up a legal tenancy agreement, meeting UK safety regulations, carrying out repairs to the property, giving notice before visits and keeping up the common areas of a shared property.
Maintaining a Proper Licence
Landlords who will be renting to students should check with their local authority to find out if or what type of licence they may need. If a landlord is leasing a property to five or more unrelated people, or if the property has three or more storeys then a special licence for a 'House in Multiple Occupation' (HMO) may be needed. These licences are necessary to ensure that landlords are known and that the proper number of tenants can be enforced.
Legal Tenancy Agreement
Landlords who rent their housing should have some sort of legal tenancy agreement drawn up and signed before any tenant takes up residence. Often this agreement is in the form of an Assured Shorthold Tenancy Agreement. This agreement generally lasts at least six months, though it is also common for it to last for one calendar year or one academic year in the case of leasing to a student. This agreement should conform to the requirements of the Housing Act 1996 and once it is signed both the landlord and tenant(s) should act according to its terms.
Meeting UK Safety Regulations
By law rented properties must meet certain minimum standards of safety and student accommodation is no different. Landlords must ensure that their properties meet the requirements of the Gas Safety Regulations, Electrical Safety Regulations, Fire and Furnishing Regulations and General Product Safety Regulations. However, because legislation is often changed, such as by repeal, amendment or extension, a landlord should consistently check in with a solicitor or letting agent to find out if they meet the most recent regulations of this type. Landlords who also let their properties via a college or university should take great care with these regulations as many institutions carry out their own vetting procedures for student accommodation and if a property does not meet their requirements then the landlord could miss out on a potentially lucrative stream of tenants.
Carrying Out Repairs
Some repairs, such as changing light bulbs and squeaky doors, a tenant can obviously carry out for him or herself. But major repairs to the structure or exterior of the property, to the room or water heaters or to sanitary equipment such as basins, baths and toilets are the responsibility of the landlord. Though student accommodation is typically stereotyped as crumbling and rotting, a property that is truly let in that condition is open to complaint and even court cases.
Giving Notice Before Visits
According to the wording of a tenancy agreement a landlord does have the right to drop in to a property, but tenants also always enjoy the right to 'quiet enjoyment' of their leased home. To make sure that no one feels put out or insignificant, it is best if landlords always give 24 hours notice before visiting their properties.
Upkeep of Common Areas
If a landlord owns a multi-unit property then (s)he remains responsible for the upkeep of the common areas. These areas generally include corridors, stairs, landings and areas for rubbish and storage. Gardens may also be included as a common area. Landlords should make their responsibilities known to tenants when they move in, but also stress that just because they are not responsible for an area does not mean that they should treat it poorly.
Stereotypical student accommodation is in such a state of disrepair that it's a wonder how the building hasn't fallen down already. In reality, landlords always have a number of responsibilities to fulfil regardless of who their tenants are. Insisting upon legal tenancy agreements, meeting UK safety regulations, carrying out repairs, giving notice before visits and upkeep of common areas are a few of the responsibilities a landlord must meet when leasing out his or her property.
You might also like...
Are Landlords suppose to display the required Gas Safety,Electrical Safety, and Fire Safety certificates in the property they are renting out to students?
@Wizzle. Speak to the Citizen's Advice bureau on this on as we don't have all the details. You'll need to tell them whether you deliberately withheld the bond because of the condition and whether you informed the landlord of that etc.
AccommodationSeek
- 4-Nov-14 @ 2:03 PM
Hi, I've recently vacated a property in which I was a student resident for 3weeks, this property required a bond and documents from my guarantor before I moved in which I did not provide immediately due to the state of the housing and them not checking the state of the house prior to paying the bond, the walls were VERY mouldy in some of the rooms and the house smelt of damp, rubbish from previous tenants was piled up under the stairs and also in the garden area, the bedroom doors were not fire doors and there was only 1 leading to the kitchen, I left after 3 weeks but they are now saying I am still liable to pay the rent until 2015, is this legal as I technically didn't meet the criteria to move in there without paying the bond and providing a guarantor document in the first place yet they gave me the keys never mind the rest. Any help and advice welcome and needed ??
Wizzle
- 4-Nov-14 @ 1:29 PM