Surviving in Student Accommodation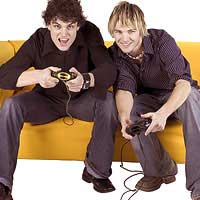 It might not seem like it at the start, but surviving student accommodation can be easy with just a few tricks of the trade. Finding the right accommodation and flatmates is half the battle, but decorating and safety proofing your accommodation are also necessary to breeze through your student surroundings. Don't let small spaces and a limited budget get you down – surviving student accommodation is a snap.
Types of Student Accommodation
There are many different types of student accommodation available today. Though your personal preferences and budget will ultimately determine the type of accommodation you will select, remember to look around and get an idea of what is out there before agreeing to anything. Be sure to investigate:
Halls of residence that might be available, including co-ed, alcohol/smoke free or any other type of specialty hall
Private rentals including bedsits, rented rooms, flats, apartments and houses
Investment properties purchased and occupied by the student, student and friends or student and family
Living with Flatmates
Regardless of the type of student accommodation that they end up in, very few students ultimately live alone. Living with flatmates is almost guaranteed, largely because flatmates help lower the cost of rent and provide company, so learning sooner rather than later how to live peacefully with flatmates is a must for surviving student accommodation. Remember to:
Select flatmates with similar schedules, interests and hygiene standards
Set up guidelines regarding common areas, cleaning, food/cooking, quiet time and private property
Respect each others privacy, particularly when doors are closed, guests are visiting or private property is involved
Be polite and respectful. Becoming friends with flatmates may be the best case scenario, but as long as there is respect between flatmates things can't go too horribly wrong
Decorating for Students
With accommodation sorted, making the empty rooms feel like home will help any student settle in more comfortably. An interior designer might be overkill, but a little decorating certainly couldn't hurt. Cheap and cheerful options for student decorating include:
Throw pillows and rugs to add a shot of colour or a crazy pattern
Buckets or baskets to add ambience and increase storage
Desk lamps or fairy lights to add some brightness or for mood lighting
Posters, wall hangings or pictures to cover up cracks and bring some personality to your private space
Safety Proofing Your Accommodation
Of course the ultimate in surviving student accommodation is just that, surviving and getting out alive. A thorough safety check when you move in, followed by consistent safety proofing during your time there, will keep you happy and healthy throughout. Don't forget to:
Install, check and replace the batteries in smoke alarms and carbon monoxide detectors
Keep a fire extinguisher and fire blanket handy on all floors
Use extension leads with surge protection in all electrical outlets
Keep all candles covered and supervised when in use
Check all window and door locks when leaving for a period of time
Keep all valuables away from windows
Install and set a safety alarm when needed
Surviving student accommodation can be simple when you make your space comfortable and safe. Visiting other students' rooms and stealing their ideas is a great idea, but just make sure to reciprocate the invitation when you are kitted out and ready for guests.
You might also like...