Advertising Your Student Accommodation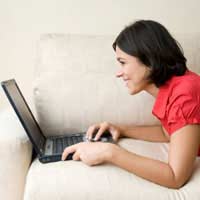 To advertise your student accommodation you'll need get your property noticed by as many students as possible. Your chosen method will differ depending on whether you are the landlord of a property or a student looking for flatmates. Many student flats or rooms are successfully advertised via university housing offices, on university noticeboards, online and even by word of mouth.
Advertising Via University Housing Offices
Advertising via university housing offices is a great way to get the details of your accommodation out to an entire university student body - often thousands if not tens or even a hundred thousand or more students all at one time. Clearly this is an efficient method of advertising. However, many university housing offices only deal with landlords, letting agents or flatmates looking for other flatmates if there are contracts in place and some may require proof that the accommodation meets all health and safety requirements as well. Such offices tend to work with private accommodation of most types (room, flats, apartment, house, etc). Those advertising with university housing offices may have the option of purchasing contract templates from the office, and may be required to sign documents stating that they agree to an established code of conduct in their accommodation dealings. Fees are not usually charged for advertising with university housing offices though formal registration is almost always required.
Advertising On University Noticeboards
Advertising on university noticeboards may almost now seem like an "old fashioned" method but can still be effective. Landlords and flatmates may be able to use this method (if such advertising is acceptable to the university hosting the noticeboard), though permission may need to be granted for each ad that is placed on the university campus. Using bright paper and pull-off tabs are good ways for making your ad stand-out, and providing pertinent information such as the type of housing, how many rooms, rent per week or month, if utilities are included, if any flatmates already live in the accommodation and if any types of flatmates are desirable (gender, non-smoker, etc) is important. If you prefer potential tenants to contact you only at certain times then state that too. Providing an email address rather than a phone number is perfectly acceptable. This method of advertising may be time consuming as it requires the creation of many ads and the time to put them up at each university you would like to target, but it is also time-tested to produce results.
Advertising Online
Advertising online is a lot like advertising on university noticeboards in terms of the information you should put in your ad. However, online noticeboards differ noticeably from university noticeboards in two important respects:
First, online noticeboards can reach students from a number of universities, and indeed from across the UK and beyond, all at the same time
Second, online noticeboards require only one ad at one location (though possibly repeated several times) rather than many ads which much be displayed in many different locations

Some sites are dedicated solely to advertising student accommodation online, while other sites may have specific areas for student accommodation. Some universities run their own online spaces for student accommodation or forums where accommodation information may be posted as well. Many landlords and flatmates may also turn to general sites to list the particulars of their student accommodation, though some such sites have become known for scams and thus may not reach as many potential tenants as others. Almost all sites will require registration in order to be able to advertise student accommodation, and some may charge fees to both the ad lister and readers of the ads as well which might further limit the total audience.

Advertising By Word of Mouth

Word of mouth is a great, though relatively inefficient, means of advertising a student accommodation. For the most part word of mouth advertising works best for those looking for flatmates because, as students, they can ask around and get in touch with other students themselves. In contrast, landlords may be able to ask previous tenants to let their friends and contacts know that their accommodation is coming open but few landlords are students and therefore able to truly mix and mingle with potential new tenants themselves.

You might also like...