Issues To Consider When Looking For A Flatmate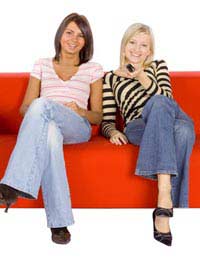 Modern accommodation can be a very expensive. One of the best ways to cut down on costs is to consider living with a flatmate. Rent or mortgage payments, utility payments, and the costs of upkeep and cleaning can all be at least halved when two people live together. However living with someone, whether it be a best friend or a perfect stranger, can quickly descend into a nightmare if ground rules are not put in place from the start. If you are considering a flatmate, make sure to select the person with care and agree on house (or flat) rules so that everyone knows what is acceptable and what is not.
Know What You Want In A Housemate
Before advertising for a flatmate, know your own mind regarding what you are expecting from this person. Are you only looking for someone to cut costs? Are you looking for a new friend? When you know what you want, and what you will expect, from a housemate then make these considerations known in your ad. Particularly address concerns such as whether you require non-smokers, students or professionals and if you are looking for only housemates of a particular gender. This will save time for everyone involved.
Selecting a Flatmate
The best way to select a flatmate is to interview a number of potential candidates. This may not make your friends happy if they automatically assumed that you would invite them to live with you, but it's better to have one argument than risk ruining a friendship if you do move in together and do not get on. Putting up advertisements on notice-boards, running ads in local papers and advertising on websites dedicated to flat sharing are all good places to start looking for flatmates. When you have a few interested candidates, consider scheduling all of your interviews on one day so that you can get it over with quickly and still remember each candidate. Smart questions to ask at the interview include whether or not a candidate is working (and if so, where), if they have references, if they can afford a deposit, how long they are expecting to live with you (a term, a school year or indefinitely), as well as their daily routines, favourite activities and pet peeves. It's also a good idea to explain some basic house rules that you have.
Setting House (Or Flat) Rules
When you do select a flatmate make sure that you both discuss your expectations of living together. If you have non-negotiable house rules make these very clear, but do realise that it's only fair to compromise on other issues. Quiet time, privacy (particularly entering each others rooms and regarding telephone calls and post), socialising in the house (or flat) and inviting guests to stay are all issues that commonly create friction between flatmates and should be addressed early on in house rules. The uses of alcohol, tobacco and drugs should also be discussed. Cooking and cleaning expectations, as well as how household bills will be paid are also topics that are best discussed and made clear to everyone involved.
Considering a flatmate may be a smart move for your bank balance, but make sure that it is also good for your sanity by knowing your own mind, selecting a housemate with care and setting house rules very early on. Good luck!
You might also like...