Responsibilities of Landlords and Tenants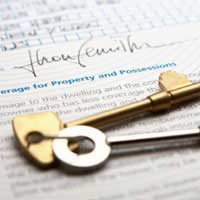 Landlords and tenants each have certain rights and responsibilities when they enter into an agreement about the letting of a rental property. Most of these rights and responsibilities are enumerated in the rental agreement form that each party signs, landlord tenant law and laws related to equality such as The Disability Discrimination Act, The Race Relations Act and the Sex Discrimination Act. If you are considering becoming involved with a rental property, either as a landlord or tenant, make sure that you fully investigate your responsibilities before you make any firm decisions.
Common Responsibilities of Landlords
Landlords are commonly responsible for a variety of things related to their rental properties. These responsibilities should be clear in the rental agreement form, and landlords should understand that if they fail to carry out their legal responsibilities then action can be taken against them. Common responsibilities of landlords in the United Kingdom include making sure that the property is in liveable or habitable condition, taking care of the common areas in properties that house more than one unit, ensuring the working order of all heating and water heating appliances and ensuring the safety of all gas and electrical appliances. If landlords are renting out furnished properties then they are also usually responsible for making sure that the furnishings meet all fire codes. Any repairs that need to be carried out to the structure of the property, heating and water equipment and sanitary installations are also usually the responsibility of landlords.
Common Responsibilities of Tenants
Tenants in the UK tend to have fewer responsibilities than landlords, and these responsibilities can also usually be found enumerated in a rental agreement form or landlord tenant law. Tenants are usually responsible for paying the agreed rent on time and in the manner agreed as well as any utility bills agreed with the landlord. Tenants are usually also responsible for the council tax, water and any charges related to sewerage for the properties that they rent. Finally, tenants tend to be responsible for the general care and upkeep of the properties that they rent, and indeed a common stipulation in a rental agreement form is that if they do not care for the property in an appropriate manner than some of their deposit may be taken by their landlords to pay for necessary repairs.
The responsibilities of landlords and tenants tend to be similar across rental properties in the UK. To make sure that they know what they are entitled to, and to avoid signing a contract that contains unnecessary or inappropriate terms, both landlords and tenants should discuss their arrangement with a solicitor experienced in the laws related to rental properties. If you are thinking of trying to rent, or rent out a property in the UK, do your homework and find out both the laws and traditions that govern rental agreements. Only when you feel confident in knowing the rights and responsibilities of landlords and tenants can you feel confident that you have agreed to the best deal possible – for everyone involved.
You might also like...