Serviced Flats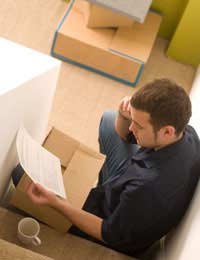 Serviced flats are a common, yet often misunderstood, type of accommodation in most major cities or metropolitan areas. To help you better understand serviced flats we have put together some basic answers to frequently asked questions about this type of housing.
What Is A Serviced Flat?
A serviced flat is a type of accommodation which provides furniture and common appliances (televisions, telephones, kitchen equipment, etc) as well as services such as regular cleaning and linen changes. Most serviced flats also offer amenities such as gyms and/or swimming pools in the building, car parks and rooms which can be used for private parties or other social events. Some may also offer dining facilities, catering services and reception services.
Who Uses Serviced Flats?
Anyone can use serviced flats, but the costs are generally such that they are often used by business travellers who require accommodation for several weeks or months. They can also be used by tourists as an alternative to hotels or motels, or families who need a place to stay when they move to a new city or country.
Why Would Someone Use A Serviced Flat?
There are many benefits of living in a serviced flat during a lengthy stay. These flats usually offer more space and privacy than hotels as well as allow for food preparation and a feeling of being in a home away from home. The cost of a serviced flat may be less than other options depending on the length of stay, and many offer their own amenities or amenities with affiliated hotels at no extra cost.
What Is the Length of a Typical Serviced Flat Let?
Typical serviced flats are let on a per-week or per-month basis, though each will obviously have its own guidelines. Between one and 12 months would be a typical stay in a serviced flat.
Who Provides the Services in Serviced Flats?
Serviced flats are usually run by management companies who have a representative on site as a building manager or other agent. These companies usually look after letting the flats, managing the furniture and appliances within each flat, running the shared facilities (gym, lounges, etc), keeping the cleaning and other services on track and hiring other building staff.
Do All Serviced Flats Welcome Children and Pets?
Serviced flats will each have different guidelines governing the stay of children and pets. Some may advise that particular units (flats) are unsuitable for children or that pets are not welcomed on the premises. Serviced flats which offer dining facilities, gym and/or swimming pools may also advise that children may only enter at certain times and under direct adult supervision. Some amenities offered by serviced flats (saunas, jacuzzis, etc) may be off limits for children at all time.
How Much Do Serviced Flats Cost?
The average rent of a serviced flat will depend upon where it is located, how large the flat is and what services and amenities are offered in the building.
How Do I Find Serviced Flats?
Serviced flats have been embraced around the world, so most larger cities do offer this type of accommodation. Business travellers should check with the travel professionals who work with their companies as there may already be relationships with particular management companies or locations. Serviced flats can also be found via the Web and on the recommendation of experienced travellers.
You might also like...