Find an Agent for Property Rentals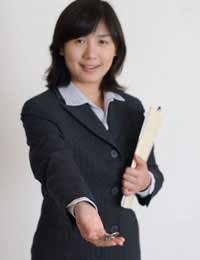 If you are looking for property to rent or are trying to let property out then the most common way to do this is to use a rental property agent. However, finding the right rental property agent can be tough for landlords and tenants alike. If you choose the right lettings agent then you will get great service and make the entire rental process much easier. However, using the wrong agent will be a waste of both time and money. Whether you are a landlord or tenant, you need to find the right rental property agent for your needs, which is why we have compiled this list of factors to consider when finding a lettings agent.
Advice for Landlords
Most landlords who are looking to rent out their property in the UK will use a rental property agent to help advertise and market their property. Choosing the right agent is extremely important as this agent will be acting on your behalf and will need to make a good impression in order to get the right tenants for your property. Your lettings agent will give you an estimation of how much rent you should charge, as well as helping you to advertise your property and showing potential tenants around. They will also check out tenants and generally make the rental process easier for you. But what should you look for as a landlord in a rental property agent?
The Right Agent for Landlords
The right agent for you as a landlord is one that can provide you with all the services you need at a relatively cheap price. Try and use a lettings agent who has been recommended to you by another landlord or friend. Then, ask the agent 'what can you do for me?' Although you don't want to pay through the nose for a lettings agent, the fee is less important if they can offer you a quality service and find you great tenants quickly. The better your agent, then the quicker you will have suitable tenants renting your property.
Tenant Advice
If you are looking for a rental property to live in, then using a rental property agent is one of the quickest and easiest ways to find what you're looking for. However, using the right rental property agent is crucial. If you choose the wrong one you will have wasted time and money that could have been used to find better properties somewhere else. If you are looking for a rental property agent, then here are some of the factors you should consider before making a decision:
Online access to listings – choose a lettings agent you has their current properties for rent listed online. This will make it quicker and easier for you to search through all the properties they have and compare them. It will also save you time by helping you to avoid viewing unsuitable properties.
Always stay connected – although you might like to think that rental agents will ring you when a suitable property comes up, this doesn't always happen. Good properties go quickly so it pays to ring up each day and find out what's on offer.
Cost – don't choose a rental property agent who charges you for holding your details. Agents should only charge you a fee when you actually sign a tenancy agreement with one of their listed properties. Even then, prices can differ and so it pays to ask before you start looking.
Rental property agents are your gateway to tenants and property, and so choosing the right one is vitally important for anyone who wants to make the rental process as painless as possible. All the factors mentioned are important, but you should also use your own instincts about agents. If a particular lettings agent feels like the wrong choice despite seeming fine on paper, then you are probably best off looking elsewhere. Just focus on your particular needs and then find a rental property agent to match.
You might also like...