Eligibility for Local Authority Housing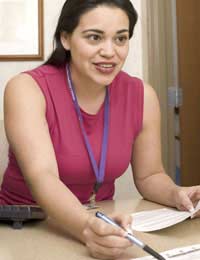 It is the duty of every council in the UK to provide housing for those who are unable to afford to buy a house of their own. Whilst there may not be housing immediately available to those who require it, it is important to get your name on a register so that when potential housing becomes available, you will be first in line to be the beneficiary. Applications for local authority housing can appear to be daunting but are merely a matter of being diligent with filling in forms. The following article is designed to clarify the process of applying for local authority housing and answer queries that you might have over possible difficulties.
Finding the Right House
Other schemes to help people requiring housing include the rental deposit scheme. This scheme assists potentially homeless applicants to access the private rented sector. Applicants under this scheme cannot be considered if they have any rent arrears outstanding (current or former). They will also be required to pay back the deposit in affordable instalments within a pre-arranged time scale.
Some councils offer membership to a housing association. In order to receive this, you should get in touch with your local council about how to join. The benefits include leaflets on how the various schemes work, landlord contact details, and access to a website through which you can search for a house that is tailored to your needs. Each home on this website is advertised with a photograph and a description and you can use the website to register your interest in properties to rent.
Private Owners
Some councils no longer own their own housing stock and it is normally found in the hands of Registered Social Landlords (RSLs – also know as Housing Associations) with whom councils have nomination arrangements. However, all initial enquiries about public housing stock should still be directed to their respective council in the first instance, who can give advice on the process of registering an interest in housing with a particular RSL in that area.
Appealing Against a Housing Decision
Due to the demand for housing, an application for local authority housing might be turned down. This is not the end of the issue as you are perfectly within your rights to appeal against it. You have the right to a review if you are unhappy about a decision that the council have made regarding your application or, a decision not to extend your priority limit, or if you feel that you should have been offered a property in which you have expressed an interest.
There are a number of ways in which you can appeal. You can do it in writing by addressing your letter to the local housing team that holds your application (if you applied through the City Council), or the organisation you applied through - such as a housing association.
Explain why you are unhappy with the decision and why you want it to be looked at again. If necessary also include any relevant information about your circumstances that you did not give originally.
You might also like...