Pay House Bills and Home Charges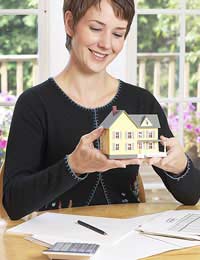 It may seem like if you can afford the rent or mortgage, then you can afford the accommodation, but think again. After this monthly lump sum you will also be responsible for paying all bills and charges associated with the property, which can add up to a sizeable amount if you are not careful. Before agreeing to any accommodation, investigate the monthly bills and charges for which you will be responsible, as well as the payment options open to you. Only if you have a good estimate of how much you will owe per month, and you know that you will be able to meet this sum plus a little extra, should you agree to the accommodation.
Monthly Bills and Charges
Some monthly bills and charges are standard in all accommodations, though others may be of your own adding. When researching the types of bills and charges associated with your potential accommodation, inquire about:
Council tax. Be sure to contact your local council to find out how much you may owe due to the value of your property, and about any discounts or rebates for which you may qualify.
Utility bills. Be sure to investigate both standing charges and rates at different times of the day. Consider:

Water rates.
Gas rates.
Electricity rates.
Landline telephone rates.
Rental charges for items such as washing machines and dishwashers.

Entertainment charges. These will be mainly optional charges associated with the types of equipment you choose to install in your accommodation, such as:

Television licences.
Cable or satellite television services.
Internet connections.
Mobile phone subscriptions.
Payment Options
Only undertaking bills and charges that you can pay off in full each month is the optimal scenario, though this may not always be possible. Most companies will attempt to work out a payment plan if you are unable to pay a particular bill, and most will offer an array of payment options to make paying your bills and charges on time palatable. Investigate:
Direct debit. This option allows the service provider to simply deduct the full amount of your bill directly from your bank account, meaning that you never have to worry about paying on time. If you opt for this method, ensure that your account always has enough money to cover your bills without putting you into your overdraft.

Credit card payments. This option can come in very handy during a month when you are caught short and may not have enough cash to cover all of your obligations, but relying too much on your credit cards can lead to a great amount of debt in a very short amount of time.
Cheques. The old standby, sending a cheque in the mail is a traditional method of paying your bills and charges. This option may well appeal to you if you enjoy setting aside time to balance your chequebook, but it also means that you will need to make sure that you pay your bills on time and that you leave enough money in your accounts to cover outstanding cheques.
Cash. Paying in cash at a post office may seem a bit old fashioned, but it does ensure that you pay in full, you know exactly how much money is left in your account and the bill or charge gets paid immediately.
Paying bills and charges associated with your accommodation is inevitable. Researching the amounts to expect per bill, and the methods available to you for payment, should make this easier when settling into a new accommodation. After a few bill cycles your charges should fall into a routine, but always remain vigilant against unexplained increases or price hikes. If you ever do not understand your bills, simply call the companies for an explanation. In fact, remaining a loyal and efficient customer could help you snap up special offers or bundles later on. Now who wouldn't want that?
You might also like...