Insurance Issues for Tenants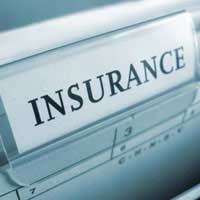 Tenants do not own their homes, so figuring out how much or what type of insurance they need can be tricky. In order to ensure that their possessions are adequately covered by an insurance policy, tenants should speak with their landlords to find out what type of coverage they already have in place and then arrange for contents cover to supplement any existing policy.
Discussing Coverage With Your Landlord
Landlords often have what is known as landlord or buy-to-let insurance. These policies may have contents coverage included for items like furniture, ornaments and decorations, basic electronics (televisions), and/or some type of emergency assistance cover for things like electrics, heating, plumbing, water and drainage. If your landlord already has cover for the furniture and appliances (s)he provides, then tenants may be able to arrange for cover for their possessions only. This could mean a contents cover policy that has less value and therefore lower cost.
Arranging for Contents Cover
Tenants should consider insuring their personal possessions against things like storms, floods, fire, lightening, theft or accidental damage. This would traditionally require a type of contents cover, though not all tenants will need the broad coverage of a traditional contents cover policy. Tenants who are also students might be able to arrange for student possession insurance which can be an extension of contents cover, or a separate policy which offers greater protection for activities such as taking portable electronics outside of the home (for studying, etc.). Some tenants may find that a landlord's cover already insures most of the items in their rented home but that they do have some valuable possessions that they would like ensured. Individual valuables (jewellery, electronics, instruments, sports equipment) may be able to be insured on their own, or to a higher level on a policy that already covers personal items of lesser values.
Arranging Insurance Coverage
Tenants can turn to any insurance provider to find out more information about their policies and rates. Shopping around is a good idea as there can be a noticeable difference in policies offered by different providers. In order to obtain coverage, tenants will likely need to bring details of their bank account (to arrange for direct payments) and rented home (to set up the policy). A copy of a tenancy agreement and proof of identification should be brought as well. Credit unions, trade unions and some charities may offer affordable insurance cover, and some local authorities offer affordable contents insurance via "insurance with rent" programmes. Contact your bank, credit union, trade union, high street insurance provider or local authority for more information on your insurance options.
Insurance can be a confusing topic for tenants, but it is not one that should be ignored. Tenants should talk to their landlords about existing cover, and then arrange for their own policies to supplement this cover and better protect their personal possessions. Banks, credit unions, trade unions, high street insurance providers and local authorities might all offer insurance options for tenants.
You might also like...