Funding Commercial Property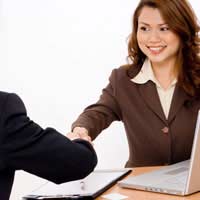 If you are going to buy a property for your business then you will need to find a way to fund your commercial property purchase. Commercial property funding is generally in the form of a commercial mortgage, whereby you take out a mortgage loan to pay for the commercial property. However, there are numerous commercial mortgage lenders on the market and so it is important to find the right funding for your commercial property. To do this, you should explore all aspects of commercial property funding, and then make a decision based on your budget and business needs. If are you unsure about the ins and outs of commercial property funding, then this guide will help you understand more about the process and the various types of commercial mortgage on the market today.
Is a Commercial Mortgage the Only Option?
Whilst a commercial mortgage isn't the only option for buying commercial property, it is generally the best option. Even if you can afford to buy your business premises without taking out a mortgage, doing so could leave you without the cash reserves your business needs. Instead, take out a commercial mortgage and use your savings for other business purchases. This will keep you cash rich and make sure your business will have the money it needs during tougher times.
What Can I Use a Commercial Mortgage For?
You can use a commercial mortgage to buy any type of business premises, from retail outlets to offices, warehouses and leisure facilities. The main reasons why you might take out a commercial mortgage are:
For the purchase of business premises
For extension of existing premises
Property development and investment
Types of Commercial Mortgage
As with residential mortgages, there are many types of commercial mortgage on today's market. The most common type is a fixed repayment mortgage, whereby you take out a loan amount and then pay back the loan at a fixed interest rate over a fixed period of time. There are also variable rate mortgages, whereby the rate of interest can change over time, going either lower or higher. Knowing what type of mortgage to pick is hard with so many options around. However, if you are looking for a commercial mortgage then you should look at:
Fixed vs. variable rate mortgages
repayment mortgages
interest-only mortgages
endowment and other balloon payment mortgages.
The Costs of a Commercial Mortgage
Commercial mortgages generally have higher interest rates than residential mortgages, but their mortgage terms are roughly the same – between 15 and 25 years. However, loan amounts are usually larger, and can often be above £1 million for larger property. You also need to think about arrangement fees, penalty fees and any other charges that are associated with the commercial mortgage you opt for.
Applying For a Commercial Mortgage
Applying for a commercial mortgage is slightly different to applying for a regular home mortgage. Whilst your credit rating and current assets as head of the company are taken into account in the same way as a residential mortgage, the lender also needs to consider the profitability and stability of your business. Any lender you choose is likely to ask for:
audited accounts for the last few years
indications of business performance and forecasts
a detailed business plan
CV's of all business partners and directors
Commercial mortgages can be obtained from virtually all major banks and building societies, as well as through specialist lending institutions and commercial mortgage brokers. If you have decided that buying a commercial property is necessary for your business, then funding for commercial property should start with a look at commercial mortgage lenders.
You might also like...