Choosing the Right Business Property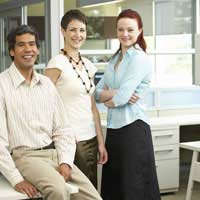 As with residential property the location of your commercial property is vitally important. However, just relying on 'location, location, location' isn't enough when choosing the right business property. There are more complex things to consider for your business, such as suitability, accessibility, safety and flexibility.
As long as you consider all the factors and leave yourself plenty of time to move to your new premises, you will find a great property for your business needs.
Factors To Consider In Business Premises
Before you even begin to look for a new business property, you need to ask yourself a number of questions. Firstly, how much space do you need, and is the image of your commercial property an important factor? You might want a large, stylish property, or perhaps a small discreet office will suffice.
You also need to consider how much money you can spend, not only on the initial business property price but also on refurbishment and stocking of equipment for your premises. Generally, a typical business will require about 100sq ft per employee, although this will vary depending on the nature of your industry.
Once you have worked out a budget, you need to think about the type of commercial property you require. Will customers be visiting the premises often, or are your premises mainly for suppliers? If your customers will be visiting, then a reception area is probably needed at the business, whereas for suppliers you might want a larger car park as a priority.
Also, you need to make sure the business property has all the facilities you need, and that the geography and local environment are suitable for your business. For example, if your product will be affected by noise or weather conditions you need to find a commercial property that is quiet and well-protected from the elements.
Of course, other specific factors such as security, lighting, air conditioning, and so forth should be taken into account before looking for your ideal business property.
Where To Look For Your Business Property
Your first port of call when looking for commercial property for your business premises should be the property pages in national and local newspapers, as well as the adverts in estate agents. For more general business property you should be able to find something here to suit your needs. However, if your needs are slightly more specific you might want to consider taking out your own advert regarding 'property wanted'. In addition to these sources, the Internet has now become a quick and convenient place to search for commercial property.
If you are still struggling to find the property you need for your business premises, then contact your local authority. Many local authorities have a register of currently vacant commercial properties or workshops within the area. They might also be able to put you in contact with organisations that specialise in helping local businesses get started and find property.
As long as you keep alert you will find the commercial property you need. Word of mouth is often a factor, and you should ask clients and contacts if they know of any suitable properties. You could even take a look round local business parks to see if any vacant lots catch your eye.
Even if the property you want is currently taken, there is no harm enquiring as to when the unit will become available. That way you can go on the waiting list and perhaps get hold of the commercial property at a later time.
How To Get Your Business Property
Although using estate agents to help you out might seem like the best solution, in reality it is better to conduct most commercial property enquiries yourself. The estate agent can help you with legal issues and also give you information, but you should make it up to yourself to find the right property and conduct the necessary enquiries. After all, this is your business and your future on the line.
Deciding whether to buy or rent your business property is really up to you, and only you know what your budget can handle and your long-term plans. However, whatever method you choose you should get a survey carried out on any property that interests you. The Royal Institute of Chartered Surveyors can offer you names of local surveyors, as can an estate agent. Make sure you get the most thorough survey possible so that you know exactly what sort of condition the commercial property is in. It might cost you more money, but could save you from a lot of problems in the future.
Choosing business property is more complex than picking residential property. However, if you consider all the factors and facilities that your business requires, you should find a suitable and affordable property that will help to take your business forward and make it successful.
You might also like...