Fees and Extra Costs when Buying a Home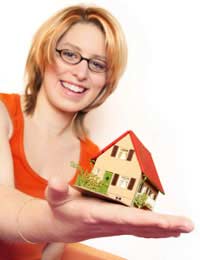 As if scraping together a mortgage deposit isn't hard enough, prospective home buyers are often hit with a variety of fees and extra costs when buying a home. Even for buyers prepared to do the dirty work of moving in and making repairs themselves, a number of jobs must still be done by professionals and all of them will require payment. When you're ready to buy a new home, don't be taken by surprise. Prepare for fees and extra costs and save yourself the stress of trying to do things on a shoestring.
Stamp Duty
One extra fee that almost all buyers will need to be ready for is stamp duty, or the tax on buying your new property. The amount of stamp duty a buyer must pay will depend on the purchase price of the property, with greater amounts due on more expensive property since stamp duty is actually a percentage of this price. The good news is that for properties being purchased for under £125,000 there is no stamp duty payable, but in more expensive properties stamp duty works out to:
1% on properties between £125,001 and £250,000
3% on properties between £250,001 and £500,000
4% on properties of £500,001 and above
Survey Fees
Arranging for a structural survey is important for each buyer so that you can ensure that the property you are buying is safe, up to standard codes and will not require any surprise repairs in the near future. Some mortgage lenders themselves can arrange for a survey, or there are private surveyors who will be more than happy to do the job. These fees will vary, so be prepared to shop around to find a good deal.
Solicitors' Fees
Not all home buyers will work with a solicitor, but those that do can expect to pay not only for the solicitors' time but also for fees that the solicitor pays for you such as land registry fees and local authority search fees. Sometimes these legal fees are called conveyancing fees.
Before employing a solicitor find out his/her fee structure and don't hesitate to meet with a number of solicitors before making your final decision. Also, no matter which solicitor you choose to work with, (s)he should provide you with a final receipt of all fees and payments made on your behalf so that you can see exactly what you have paid for.
Mortgage Indemnity Guarantee (MIG)
Not all mortgage lenders charge an MIG, but it would be fairly standard in cases where you are borrowing 75% or more of the purchase price. This fee is collected by lenders so that they are insured against loss in the event that they must repossess and sell your property. This fee may be anywhere between a few hundred pounds and several thousand pounds.
Fees from Your Mortgage Lender
Many mortgage lenders charge administrative fees related to your loan. Though these fees rarely extend beyond a few hundred pounds, your lender should be upfront and tell you about their fees from the start.
Insurance
Prospective homeowners should be aware that they will need to arrange for a variety of insurances when they purchase a property. Many mortgage lenders require borrowers to arrange for life assurance cover (again so that their loan is protected, this time in the event of your death), and most buyers also arrange for home insurance and possibly mortgage insurance (to cover you in case you can not meet a monthly mortgage payment for some reason). While your mortgage lender may offer all of these types of cover, it will probably be worth your while to shop around not just for a good price, but for a policy that fits your personal requirements.
Furnishings
Obviously you'll want your new home decorated smartly so don't forget to include the price of home furnishings, home equipment (washing machines, dishwashers, etc.) and of course the price of removals if you need assistance moving in. If you are considering an interior designer or bespoke services for items such as curtains, factor these into your budget as well.
Utility Costs
While it may seem minor after everything else, many utility companies charge small fees for hooking up connections to new homes or even administrative fees for opening an account in a new name. While these fees would generally be small, they can really add up if you must pay them all at once.
Buying a new home is expensive, and many hidden fees only add to the price. Fees and extra costs when buying a home may not be fun, but they needn't make buying a new home unduly difficult. Research the price of fees related to buying a new home in your area and include these in your overall budget so that you will still have enough left over to have some fun when the buying is done.
You might also like...