Lifetime Mortgages and Equity Release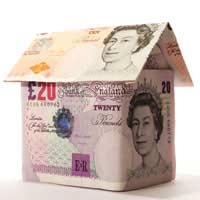 With the recent economic downturn many older people have found that their properties are now mortgage free but they may not actually be able to enjoy them because of the crash of their pensions or other cash flow problems. To solve this dilemma some turn to equity release. Probably the most common form of equity release in the UK is a lifetime mortgage.
What Is Equity Release?
Equity is the amount of money leftover when the outstanding mortgage is deducted from the cash value of a home. For example, if a home costs £150,000 and the outstanding mortgage is £50,000 then the equity in that home is £100,000. For older people who have paid off their mortgages, their equity is the entire cash value of their homes. This amount may be greater than what they paid for their home if the property value increased nicely, but it is all tied up in the home. To access some of this value older people can sign up for equity release plans. These plans literally release some of the equity in a home so that it can be converted into cash and used by the homeowner while (s)he remains in the home.
What Is A Lifetime Mortgage?
A lifetime mortgage is the most common form of equity release. Lifetime mortgages offer the homeowner either one lump-sum, a series of lump-sums (drawdown payments) or monthly payments drawn against the value of the home. Lifetime mortgages are sold to the homeowner, which means that interest is charged but not paid by the homeowner. Instead, the interest is compounded over the years and eventually must be paid on the sale of the property. Very often this sale is upon the death of the homeowner or his or her entry into long-term care.
What Are the Risks of Equity Release and Lifetime Mortgages?
Equity release and lifetime mortgages do carry some risks, including lowering the value of the estate and beneficiaries' future inheritance as well as possible implications for taxes and welfare benefits. Different types of equity release plans will also carry different interest rates. In soaring property markets this might be fine given that the eventual sale value of the home will be so much larger than the interest repayment, but in property markets which are just holding steady or decreasing, this interest could take a large chunk from the sale value of the home. In some cases interest payments may even eat up the entire sale value, or be even greater than sale value of the home. Many equity release plans and lifetime mortgages do offer a no negative equity guarantee, however, which guarantees that if the interest repayment is more than the sale value of the home then it is the lender's problem and the "extra" will not need to be repaid by the former homeowner or his or her estate.
Who Offers Equity Release and Lifetime Mortgages?
Equity release and lifetime mortgages are most commonly offered by banks, building societies and specialist lenders. Reputable lenders will be members of Ship (Safe Home Income Plans), an organisation which requires members to conform to a code of conduct designed to safeguard consumers. Plans offered by Ship members will carry a no negative equity guarantee and will allow homeowners to stay in their homes for the rest of their lives provided that the home remains the homeowner's primary residence.
Equity release and lifetime mortgages can be handy plans for older people who find themselves asset rich but cash poor. Professional advice from a lender who is a member of Ship will help homeowners decide if equity release and/or a lifetime mortgage is right for them.
You might also like...