Renting a Self-Catering Property Abroad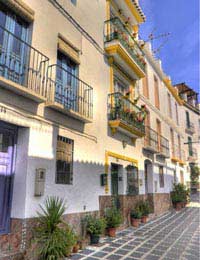 Close to 60% of Britons have rented a self-catering accommodation for short holiday jaunts in the UK and now these renters are taking their shows on the road. The low cost and often family friendly policies of self-catering properties abroad are attracting British holidaymakers in droves and in turn most are providing excellent value for money. Renting a self-catering property abroad can be tricky however, so if you are considering a self-catering accommodation for your next holiday be sure to plan properly and go in with your eyes open.
Know What You Need
Self-catering properties are exactly what they say they are – properties in which you will cater for your own needs, particularly regarding cooking and cleaning. Many families enjoy this ability to stay on their own schedules and within their established routines, but others find it tedious and much prefer to feel pampered on their holidays. Regardless of whether or not you enjoy cooking (and dare we say cleaning), be aware of the services for which you are contracting before signing anything or handing over any deposit money. Ask about:
If there is/could be a handyman or general maintenance man to help out around the property
The possibility of a cook or even someone to run to the market during your family's stay
The availability of cooking and washing facilities as well as cars or bikes for transportation
The sleeping arrangements. Are there rooms with double beds, single beds and/or bunk beds so that you can comfortably sleep everyone in your party?
The presence of amenities such as dishwashers and washing machines
Whether or not towels and other linens will be included in the price of the rental
The manner in which fees for utilities is established
The acceptability of inviting other families or friends to stay in the property with you

This often significantly lowers the price per person/family

If all taxes and charges are included in the rental price
Benefit from Experiencing Local Life
Many holidaymakers who choose to rent self-catering properties abroad do so because they believe that they will experience local life much more authentically than they ever could at a resort or hotel. Purchasing guide books and taking language classes before departure helps many families understand the areas to which they will be travelling, and any understanding of general culture in new countries is always a good thing. Many of the other benefits of experiencing local life in a self-catering property abroad include:
The chance to shop in town and get to know the local community
The opportunity to socialise in town and learn local customs
The possibility of perfecting foreign language skills for the whole family
The ability to wander the region and discover sites off the beaten tourist track
The hope of developing new friendships that will last a lifetime
Renting a self-catering accommodation abroad can be confusing if contracts and details must be exchanged in a formal manner and involve several languages, but working with an estate agent or solicitor will lessen any risk of misunderstandings. Finding out exactly what you are signing up for, and how your family will benefit from renting a self-catering property abroad, will also increase your confidence about a self-catering holiday. With this hard work done, all that's left is to sit back, relax and enjoy your holiday!
You might also like...