Home Swapping for Holidays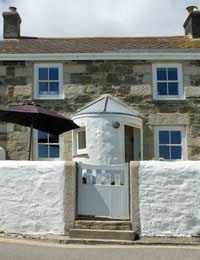 With so many people finding their holiday budgets a fraction of what they were in the past, home swapping is increasing in popularity. But home swapping does still remain a somewhat mysterious method of finding accommodation for holidays, mainly because the number of people who home swap is still relatively low. To help you learn more about this accommodation option we've put together some basic answers to frequently asked questions about home swapping for holidays.
What Is Home Swapping?
Home swapping is an accommodation arrangement where two homeowners decide to exchange homes so that each may holiday in the other's home. Those who rent homes may be able to engage in home swapping, though this possibility will largely rest on their landlord's approval. Homes to be swapped tend to be flats, apartments or houses but swaps need not be limited to the same type (for example, flats swapped only for other flats) if both parties are agreeable to the proposed trade. Home swaps are also sometimes called home exchanges or holiday exchanges.
How Do You Find Homes To Swap?
Most home swapping is now facilitated through the Internet. Websites like Home Exchange and Home for Swap provide those interested in swapping homes the chance to connect, but such websites do not set up the swaps, individual members do. Working via websites may require a membership fee, but it also allows registered users the chance to get in touch with others without revealing personal or contact information as well as a forum to discuss disappointments if home swaps do not go quite as planned.
How Do Home Swaps Work?
There are usually three types of home swaps. The first is a simultaneous swap, so home swappers agree upon a span of time in which each will travel and stay in the other's home. The second is a "credit" swap, so home swappers do not stay in each others' homes at the same time. Instead, one swapper may prefer to keep "credits" for using the other swapper's home in the future, after that swapper uses their home. This works particularly well for swappers who have their own holiday homes and thus can move back and forth between them while allowing others to swap for their properties. The third type of home swap is a "hosted" swap in which both parties agree to host the others as guests in their homes.
What Should I Do Before My First Home Swap?
If you are interested in swapping homes, check with your home and car insurance companies to make sure that those with whom you swap will be covered as invited guests or third parties. Once you are confident that you will be covered should there be any accidents, look into joining a home swapping website and learning about their specific procedures. When you do find potential swaps, correspond with the other homeowners for a bit and get a feel for whether or not you'd like to invite any of them into your home. Make telephone calls and even exchange photos so that you feel as comfortable as possible with them. Also check on the site to see if there have been any reviews or recommendations from others who have swapped with them to act as references.
How Should I Prepare My Home for A Home Swap?
The point of a home swap is for each party to enjoy the amenities of a "real" home while travelling, so it defeats the purpose to put away all of your things in advance of others arriving at your home. However, it does make sense that you put away very valuable pieces, anything sentimental that is therefore priceless, and any jewellery about which you would worry. You might also want to disconnect long distance service on your landline and stop the post for the amount of time you are away. Also, putting away any important documents, including those from your bank and credit card services, is a good idea too. Leaving your keys with a neighbour, an instruction booklet on anything of note in your home (including tricks for working appliances, when to put out the rubbish bins, etc) and a few essential groceries are all nice touches as well.
Home swapping is a great way to save money and get to know a new location while you travel.
You might also like...