Renting Your Property as a Holiday Home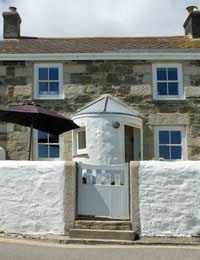 The self-catering property market is booming right now and with up to 60% of Britons taking self-catering breaks in the UK it could be a lucrative time for renting your property as a holiday home. In fact, many estate agents believe that that the self-catering market is the fastest growing area of the UK holiday market so if you have ever considered renting your property as a holiday home, now is the time to act on it. Speak to established estate agents in your area for more information on turning your property into a holiday let, but get started toward success with these handy hints:
Qualify as a Holiday Home
The main headache for any owner of a holiday home interested in lettings is dealing with tax issues, but this headache is often healed by the news that holiday lets are treated much more kindly than other types of lettings for tax purposes. In order to qualify for this kindness, however, the property must qualify formally for holiday letting purposes. Check with your estate agent, solicitor or local authorities to confirm the rules for your purposes, but in general make sure that your UK property qualifies by:
Ensuring that it is furnished for all rentals
Making it available for holiday lets for at least 140 days a year
Keeping it let for at least 70 days per year
Letting it only for holiday lets of 31 days or less
Letting it only for these short term holiday lets for at least 7 months with no other types of lets allowed during these times
Letting to the same person for only 31 days or less in a given year
Keeping up with the proper insurance coverage and certifications necessary for a rental property
Maximise Your Profits
Many of the homes that are made available for holiday lets in the UK are actually second homes that the families choose to let out for the rest of the year to help with the mortgage. If this is the case for you, then you'll want to maximise your profits by making the most of your property. Many property owners:
Upgrade furniture and equipment in their homes prior to letting it and claim back capital allowances for these upgrades
Advertising the property themselves rather than paying anywhere between 20% and 40% of their rental income to estate agents for looking after the property
Connect their properties to a tourist site or event that will bring in guests
Check in with surrounding rental properties to make sure that their property is up to standard and their rental prices are in line with the current market
Save their own holidays for off peak weeks that will save them from missing out on pulling in more profits during peak times
Renting a property as a holiday home can be a smart investment for many families, but if you are new to this market then make sure that you engage the services of a professional to help you will guarantee that you stay up to code with your property, register and qualify for any and all certificates you will need for the property, and follow through with the proper tax returns regarding your rental profits. Once you find your feet in this wonderful new world of holiday letting, feel free to branch out on your own and enjoy maximum profits for minimum effort.
You might also like...