Questionnaire: is a Rental Right for Your Holiday?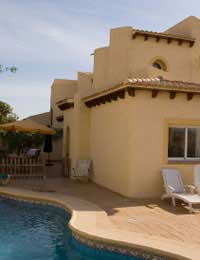 Holiday rentals can be amazingly convenient and save holiday-makers big bucks, but rentals are not right for everyone. Renting a holiday home requires a degree of planning, commitment and responsibility that not everyone is comfortable with while on holiday.
To help you determine if you should look into a rental home for your next holiday we've put together this questionnaire. Answer "yes" or "no" to each question, total your answers and then match your total to the results below to find out if a rental is right for your next holiday.
1. Do you mind doing a bit of cleaning while on holiday?
2. Do you mind having no on-site meal options while on holiday?
3. Do you mind starting to plan a holiday several months, even up to a year, in advance?
4. Do you mind paying an initial deposit for holiday accommodation well in advance of your travel?
5. Do you mind checking if an accommodation will allow pets and/or children during your holiday?
6. Do you mind committing to one location for at least a week while you are on holiday?
7. Do you mind booking an accommodation which requires advance warning of up to 30 days in order to obtain a deposit refund?
8. Do you feel comfortable booking a holiday accommodation at which there is no on-site maintenance support?
9. Do you mind paying a damage deposit for a holiday accommodation?
10. Do you prefer more touristy areas over more local neighbourhoods when you are on holiday?
11. Do you like to mix with other holiday-makers when you travel?
12. Do you prefer the services of a night porter or security agent when you are on holiday?

Is A Rental Right For Your Holiday?
Make a total of the number of times you said yes to the above questions and take a look at what the results tell you below.
1 to 4 Yes Answers
If you answered "yes" to between one and four questions then a holiday rental probably is not right for you. Holiday rentals do require a certain amount of care and upkeep, and they also tend to be slightly more isolating than accommodation options such as B&Bs, hotels and resorts which offer guests daily opportunities for interaction. There is also no getting around the fact that most rentals require at least one deposit, signed contracts and a longer notice period of cancellation in able to recover a deposit. While there may be holiday rentals out there that don't fit this mould, it will require more work to find them. But if you're dead set on a holiday rental don't give up, once you hit on the perfect holiday home to rent there is every chance you'll be able to book it again year after year if you prove a good tenant.
5 to 8 Yes Answers
If you answered "yes" to between five and eight questions then a holiday rental might be right for you. You likely understand the privileges that a holiday rental affords as well as the responsibilities that it requires, and you may be fairly evenly split between the aspects of a holiday rental that appeal to you and that repel you. If what you don't like about holiday rentals seems to be items related to ways of doing business (deposits, cancellation, booking, etc) then it might be worth your while to continue researching rentals with different options. But if what you don't like about holiday rentals seems to be items related to this type of accommodation in general (no meal options, upkeep, perceived isolation) then you might be better off researching different accommodation options for your next trip.
9 or More Yes Answers
If you answered "yes" to nine or more questions then a holiday rental is probably right for you. You seem comfortable with both the business aspects of booking holiday rentals and the practical aspects of staying in holiday rentals which means that if you pick the right holiday rental you should be in for a wonderful stay. To make sure that you do book the holiday rental of your dreams, begin looking at your options many months in advance and be definite about your needs including location, space, accessibility and amenities. There's no sense in looking at options that won't suit once you arrive!
You might also like...