Bed and Breakfast Accommodation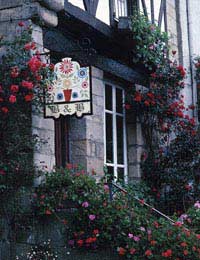 Booking bed and breakfast accommodation can be tricky as the quality can vary quite dramatically between different bed and breakfast sites. What might look great in the brochure isn't guaranteed to look the same once you get there. Choosing the wrong accommodation can ruin your holiday, so it is important to pick the right accommodation for your needs.
Planning Ahead To Find A B&B
Opting for a bed and breakfast over other lodging is a great way to customise your stay, get to know the locals and, in many cases, find a warm, cheerful room for less than the price you would pay for a hotel. However, because there are so many different B&B's on offer, making a choice can be daunting.
Although the term 'bed and breakfast' is perhaps best associated with small family-run accommodation, it can in fact refer to anything from an upscale estate of beautifully restored cottages to a room and morning coffee at a rundown farmhouse. However, if you look around you will see there are some great resources you can use to find B&B accommodations, both offline and online.
A great place to start is BedandBreakfast.com. The site has a database of over 27,000 B&B's from all over the world. You can even find holiday accommodation in places as far a field as Botswana or Gibraltar if you fancy an exotic B&B stay!
Another way to determine the quality of bed and breakfast accommodation is to look at the pictures on their websites. If the pictures look good and you can see both inside and out you will have a good idea of what you are going to get for your holiday money. If a place doesn't have pictures then it might suggest the owners don't have the best property to show off.
Even if you decide to book your accommodation online, it is a good idea to call the innkeeper at least one time before you go. It also pays to ask a number of questions when ringing the innkeeper so that you know exactly what you are paying for. While some B&B's are up market, sophisticated and costly, others are cheaper and more humble. Before booking somewhere, work out your holiday budget and what you expect from the accommodation.
Like hotels, most B&B's have set check-in times. Find out what the policy is, so that you won't end up waking the owners in order to check into your room. After all, most bed and breakfast accommodation is located in the house where the owners themselves live, so treat the place as you would a friend's home.
Bathroom facilities are another thing to consider. Most accommodations will have individual en-suite bathrooms for all the guests. However, some B&Bs will require you to share a bathroom with an adjacent suite, whilst some offer just one bathroom for several rooms. Ask! Also, contrary to what you may think, breakfast is not always included in the price of the room. It can also vary from just coffee and toast to a huge and sumptuous feast, and may be offered in the privacy of your room or in a communal dining area. Also enquire when breakfast is served to make sure you don't miss out.
As well as these important factors, here are some other things you might want to consider asking about when booking your bed and breakfast accommodation.
Unfortunately for families who enjoy holidaying together, you should not assume that an establishment will welcome children. Even if they do, find out if there is an age minimum.
Ask if credit cards are accepted, and ask about the policies should you want to cancel your booking
Is there a restaurant or other eating facilities on the premises?
If you smoke, you must enquire as to the B&B's policy. You will find that a majority of them do not permit smoking of any kind. Some allow it outside or in designated public areas, but many will not allow it anywhere on the grounds.
If you are heading to a location that you have never been to before, be sure to research your destination before committing to the place. Make sure the area has plenty of things to do and is easily accessible. A good bed and breakfast in an area that doesn't cater for your needs is not going to make for a good holiday.
Being Made To Feel Welcome In The B&B
Just as important as the list of facilities on offer, is the welcome you receive. Bed and breakfast accommodation is all about being made to feel at home, and so when you contact the owners try and get a feeling for their enthusiasm and personality. If they seem warm and welcoming then you have probably made a good choice. However, if you don't feel the owners really value your custom, then look somewhere else.
Although there are a myriad of bed and breakfast accommodations to choose from, if you are careful and take into consideration your budget, your holiday needs and expectations and the service you receive when contacting an establishment, you will hopefully find a great B&B for your holiday or break away.
You might also like...