Renting a Holiday Home Abroad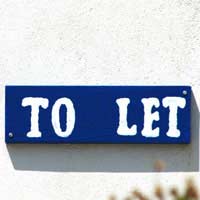 With the international market continually opening up more and more people are looking abroad to rent holiday property on both a short-term and long-term basis. Renting a holiday home abroad can be a great way of enjoying a different culture and lifestyle without the financial commitment of actually buying a property abroad. If you are thinking about having a holiday or getting away from the UK for a while, then foreign property rental might be the perfect answer. If you are unsure how to go about renting a holiday property, then here are some hints and tips to get you started with your search for holiday homes abroad.
Renting for a Holiday
The most common reason for people renting a holiday home abroad is for a short-term or one-off holiday. This can be an independently rented house or apartment, or a holiday home as part of a package holiday. If you are renting a holiday home abroad as part of a package deal, then make sure the property has the features you need for your time away. Whilst using a package deal is easier, you won't be able to find a property with features tailored to your specific needs. Instead, book your travel and accommodation separately by choosing a privately owned holiday home. There are various online sites and magazines that specialise in foreign property rental, where you can find a great holiday property for rental. Although renting for a short-term holiday isn't a long-term financial commitment, you want to make the right choice so that your holiday is as enjoyable and stress-free as possible.
Long-Term Property Rental
If you are planning to be abroad for longer periods of time, then a longer-term rental solution is needed. Whilst people generally associate renting holiday homes abroad with short-term rental, it is possible to rent for longer periods. Many privately owned foreign rental properties are happy to let you rent a property for a longer period of time. You can often get a cheaper rate for doing so because it guarantees steady income for the owners. However, not all holiday homes can be rented for longer periods, and if you are staying for more than a few months it might be advisable to think about buying a property or looking at regular rental accommodation.
Buying a Holiday Home to Rent
An increasing number of people in Britain are buying holiday homes abroad and then renting them out to other people. If you have the money and are planning to stay in a certain area of the world for a significant period each year, then buying a property abroad is a good idea. Not only will you have your own place to stay whenever you want, but you can cover the mortgage costs by renting the property out to other people during the times you aren't staying there. If you are going to do this, make sure you pick a property that will be attractive to other people for holiday home rental, and that you are prepared for the work involved in renting out a property in another country.
Whether you are renting a holiday home abroad for a short holiday or buying a holiday home for rental to others, you need to choose a property that suits your individual needs. Foreign property rental can take more work than renting in your own country, but with great prices and sunny climes on offer it really is worth it. As long as you pick a property that is right for your needs at a good price, you will get the most out of your holiday home abroad.
You might also like...
i would like to market my property to those who come from overseas to cape town for the summer - 4 to 6 months. it is a brand new equestrian property, secluded on 3.5 acres. close to the best walking beach in the country (noordhoek beach). the property is peaceful and relaxing with magnificent views. 3 double bedrooms/3 bthrooms/ very large open plan/ horses/stables/ secure parking etc. price £4 500.00 per month
kat
- 23-Aug-12 @ 6:46 AM