Setting Up Your Own Bed and Breakfast Accommodation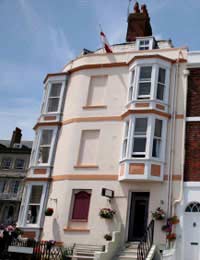 Leaving behind the daily grind and opening a bed and breakfast in a quaint country village is a relatively common daydream for many people. In fact there are close to 20,000 bed and breakfasts dotted across the UK so obviously for many people this dream has become a reality. If you are considering turning your dream into something more, don't do anything until you read these top tips for setting up your own B&B accommodation.
Choose Your Location Carefully
Bed and breakfasts can be found everywhere from the most rural of areas to the most bustling of cities, so choosing your location carefully means more than just selecting a property. Before deciding on a particular area, be sure to research the type of visitors that you could attract to the location. Consider:
Is there a tourist attraction in the area that will bring in visitors year-round?
Is there a major festival or event nearby that will guarantee guests at particular times?
Is there a university in the vicinity that could provide guests in the friends and families of students?
Are you in a major city or business area that will attract a steady stream of business travellers?
Are there amenities close by (seaside, playgrounds, etc.) that will attract families?
Notify Relevant Parties of Your Plans
Turning your home into a bed and breakfast means that you are changing the terms of use of the property. This is not an insurmountable obstacle, but it does mean that you will need to notify certain relevant parties. Before sinking any money into your plans, do your homework by:
Finding out if you need planning permission from the local authorities to open a B&B
Informing your insurance company of your plans and discussing adjustments to your policies
Inquiring if you need any further forms of insurance for turning your home into a B&B

If you are planning on employing staff, be sure to ask about Employee Liability cover
If you are planning to use your personal vehicle for business purposes, it will also need to be insured for such

Researching if you will need a fire certificate or any other forms of health and safety clearance before you open your B&B
Budget for Your Business Costs
Think of yourself as a business from the moment you get the all clear to open a bed and breakfast in your home. While this lends you professionalism, it also means that you will face specific business costs associated with your new venture. When budgeting for your B&B, don't forget to include:
Building costs associated with upgrading and refurbishing bedrooms
Building costs for any en suite additions needed
New furniture for guest rooms and common areas
New linens such as towels and bed sheets for guests

Don't forget to include the price of quilts or bed coverings, as well as blankets and plush pillows, to make each room inviting.

Food costs associated with snacks and breakfasts
Utilities such as cable television or broadband/wireless Internet access that will appeal to guests
Landscaping for your gardens
Signs for the property
Setting up your own bed and breakfast accommodation may be daunting, but it is certainly not impossible. Contact your local authorities and small business associations for more information specific to your area, and remember to be patient – empires aren't built overnight!
You might also like...