Buy to Let Mortgages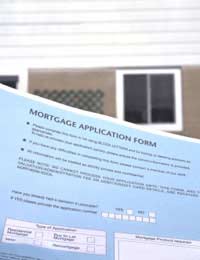 Navigating the world of mortgage providers and the different type of mortgages on offer can be difficult enough when you are purchasing your own home, but it can be even more complicated when you are purchasing a property with the intention of letting it out to tenants.
Buy to let mortgages are vehicles specifically designed for buyers interested in using property as an investment opportunity and letting it out to a third party. These mortgages differ slightly from other types of mortgages, but they may just make the most sense if you are considering a second (or third) property to let to others.
Buy to Let Mortgages
Buy to let mortgages are exactly what they say they are, mortgages that will allow buyers to purchase property and then let it out to others. These mortgages require a deposit to be put down (usually between 10% and 15% of the total property price), and will probably require that the monthly rent you charge tenants be 130% or so what the actual monthly mortgage repayment will be. Some lenders may also have further terms and conditions to ensure that buying to let is a good long term investment opportunity for both you and them, so be prepared to share the details of your personal finances and salaries during these discussions.
Tax Implications of Buy to Let Mortgages
Becoming a landlord also means taking on the burden of paying tax on the rental income generated from your properties. There are certain allowable expenses that can be deducted from this income, so you should be sure to speak with a professional financial advisor and/or accountant regarding your specific situation. Also investigate possible tax relief benefits for which you may qualify from your local tax office, including:
Interest on the buy to let mortgage
Insurance required on the rental property
Fees for letting agencies and management services required throughout the process
Fees for professional advisory services required throughout the process
Making the Most of Your Buy to Let Mortgage
As with any property, to make the most of your buy to let mortgage you will want to purchase the best property in the nicest area that you can afford. Enlisting professional help in your house hunt will be invaluable in this regard. During your property search, take into account:
Both the buying and letting markets in the areas you are considering
Average weekly/monthly rental prices in the areas you are considering
Features such as larger windows, balconies and gardens that will make your property especially attractive to renters
The type of furniture that can be accommodated in the property. A well furnished home will help speed the rental process
That quirky properties or those with "character" may require the right kind of renter, and this may mean the property goes un-let longer than others
Getting a buy to let mortgage is usually a great idea when you are interested in purchasing an investment property and generating an income from its rental. Consult with a professional financial planner for your situation and enlist the aid of estate agency experts while you search for your property. Then sit back, relax and enjoy the benefits of an investment property.
You might also like...