How to Set Up a Tenancy Agreement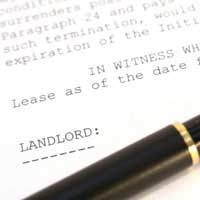 If you are a landlord or thinking about becoming one then you need to know how to set up a tenancy agreement with your tenants. Knowing the laws and procedures of creating a tenancy is important if you want to avoid potential conflicts with your tenants. There are a variety of tenancy options open to you as a landlord, and knowing exactly how each one works will make it easier for you to pick the right one. Whether you are a new landlord or an old hand, it is always worth reviewing the procedures for setting up a tenancy so that you know you are legally in the right and that the agreement you have is sound.
Shorthold Tenancies
In terms of tenancy agreements, there are basically two types: shorthold and assured tenancies. This difference used to be a major issue when setting up a tenancy, but since February 1997 there has been legislation that makes all tenancies shorthold tenancies unless specifically arranged as an assured tenancy. This means that your tenancy agreement is very likely to be a shorthold tenancy. A shorthold tenancy is basically an agreement used by most private landlords – that after the first six months you can regain possession of the property at any time if 2 months' notice is given. All private tenancies since 1997 are of this type unless otherwise specified. If you want to set up an assured tenancy, then you simply need to state in the tenancy agreement that it is not a shorthold agreement.
Period of Tenancy
Whatever type of tenancy agreement you choose, the tenancy agreement can run for any length of time. You can have a fixed term tenancy that runs for a fixed term of weeks, months or years. You can also have a contractual periodic tenancy, whereby the tenancy runs indefinitely from one rent period to another. If you do agree a fixed term, then you will only be able to take possession of the property if the tenant breaks the tenancy agreement – for example by damaging the property or not paying rent. You should be careful then if choosing a long-term fixed tenancy - you may be stuck with tenants you don't want for years without any way to get rid of them. However, with any shorthold tenancy the tenant has the right to stay for six months under tenancy laws – as long as they don't break the tenancy agreement in any way.
Getting Permission
If you own your property outright then you don't need permission from anyone to rent out your property. However, if you still have a mortgage on your property or a long-term lease, then you need to get permission from your mortgage or lease provider to rent out the property. You should also check with your building insurers that the property will still be covered for tenants as well as yourself. If it is not going to be fully covered, then make arrangements to have the cover extended.
Drawing up an Agreement
Although there is no legal requirement to have a written tenancy agreement for any tenancy lasting under 3 years (fixed term), it is always a good idea to draw up a written document for reference in case any problems occur. If you have the agreement in writing then both the tenant and yourself know where you stand, which makes things much easier. Although there is no standard tenancy agreement, you should make sure any written agreement you have does not infringe on a tenant's rights and is fair and just. You should also allow the tenant to review the agreement before finalising it.
Setting up a tenancy isn't as hard as many people think, but you still need to be careful and cover all the potential loopholes. As long as you draw up a fair and reasonable contract that suits both the tenant's needs and your own, you will find that setting up a tenancy is a smooth and simple process.
You might also like...