Overseas Investment Properties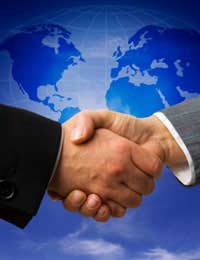 Overseas investment properties have become a hot topic in the United Kingdom in the last few decades. Some of these properties are bought solely in the hopes that property prices will rise and the investment will pay off, while others are bought as family holiday homes or in the hopes of a happy retirement.
Regardless of why you are looking at overseas investment properties there are certain items that you should remember to research so that you can view properties that will be more likely to retain their value. Overseas properties in cities, near beaches, in good climates and with period features can all be good bets for potential investors.
Overseas City Properties
Properties in foreign cities can be a good investment if selected wisely. Cities such as Paris, New York, Hong Kong and Tokyo will always have a demand for property and so are often good locations for purchasing investment property. Cities with popular universities, near international airports, with good infrastructure and a bustling tourism industry can also be good locations for purchasing property that will retain or increase in value. However, purchasing property in the "right" part of a city can have a huge effect on an investment. Clean, safe areas near public transportation, a variety of amenities and popular business, education or tourist attractions are usually in demand.
Overseas Beachfront Properties
Many people purchase holiday homes because of the home's proximity to a beach. Since there are limited amounts of such property, yet a seemingly endless demand for it, beachfront property is often a good overseas investment idea. However, before you consider such properties you will want to investigate the whole area. What is the reputation of the beach area you are considering? Is there wild nightlife that could harm the property? Is the beachfront clean and safe? Is the water clean and safe for swimming? Will you need extra insurance for a beachfront property? These are all questions you might ask yourself when investigating investment properties near beaches.
Overseas Properties and Climate
Many investment properties are purchased because they reside in a climate that the owner likes. Usually if the owner likes it others do too, so there is a consistent demand for property in that area. Warm climates are popular with many holidaymakers and retirees though this does not mean that other climates won't offer a return on an investment as well. For example, a colder climate may provide great skiing and so attract many investors. In order to make the most of an overseas investment property purchased primarily due to climate, make sure that there are other attractions or interest in the area as well.
Overseas Period Properties
Properties with period features often retain or increase in value, so this can make them attractive options for those interested in overseas investments. "Period features" is a term used, most basically, to describe features of a house that are from a previous time period. For example, Georgian and Victorian features are typical in the United Kingdom. Features could be anything from mouldings to woodwork to iron work to glass and windows. Because original period features are relatively rare they tend to add value to a property if they are restored, working and safe.
Overseas investment properties may be sought for many reasons. There are some common features that point towards good overseas investment properties including city locations, beachfront locations, certain climates, and period features.
You might also like...