What to Expect from a Short Term Overseas Letting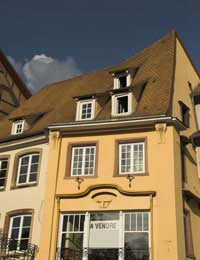 Whether you are looking for a short term overseas letting for a holiday or for work purposes there are certain things that you can expect from any such property. Advertised furnishings and accessories as well as certain standards of cleanliness, safety and security should all be possible in a short term overseas letting, though you will want to check with the management company or estate agent before signing any papers or rental agreement on the property.
Advertised Furnishing and Accessories
Short term overseas lettings are generally furnished and come with furniture, white goods, dishes and cutlery, brown goods and sometimes even linens such as towels and bedsheets. Soft furnishings such as curtains are usually also supplied. However, furnishings may differ from country to country and even letting to letting so always check to find out exactly what "furnished" means in a given advertisement. It should go without saying that anything that is specifically advertised should be included, on site and in working order, in the letting.
Certain Standards of Cleanliness
Standards of cleanliness will also vary around the world, but no short term letting should be obviously unclean. It may be that an overseas letting is shown with some dirt and dust in it and while this is not pleasing to most prospective tenants they are not insurmountable obstacles. However, visible mould, stains and smells should be questioned immediately. It may be that they can be removed or replaced prior to the start of the tenancy but prospective tenants may want to hold off singing anything until this is proven prior to beginning the tenancy. It can be very easy for others to promise cleaning services that never actually appear.
Certain Standards of Safety
Overseas short term lettings should be as safe as the tenants' own home. There should be proper railings, fire equipment and working doors and windows. There should be no unfinished building or building materials lying about, no holes in any of the structural components (roof, walls, doors, etc.) and nothing unfinished or damaged about the utilities should as electricity, natural gas or water. All white goods should be properly installed and there should be no leads or cables left running through the rooms. Again, anything that is promised to be fixed or otherwise dealt with prior to a tenancy should be proven before tenants agree to a rental agreement.
Certain Standards of Security
All tenants should be secure in their homes, no matter where in the world they happen to be located. Windows and doors that properly lock, gates that are accessible only by residents, working security alarms, on duty security guards and even patrolling security dogs can all be looked at as proper standards of security. Some areas of the world may require even more security, such as armed guards or curfew hours, but for the most part this will be explained to tenants prior to their arrival. However, if tenants feel that they do not have enough security they should make this known prior to commencing a tenancy.
Short term overseas lettings may not be long term homes but they will be homes nonetheless. As such they should come with all of the furnishings and accessories advertised as well as meet certain standards of cleanliness, safety and security. Lettings that do not meet these standards should be avoided.
You might also like...