Researching Overseas Property Markets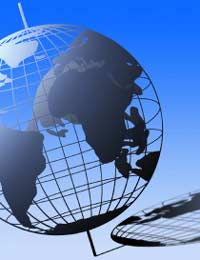 Researching overseas property markets is not a task for the feint of heart. Such a project requires a lot of leg work, patience, flexibility and even some creativity. Some good places to start overseas property research include working with overseas property websites, overseas property exhibitions, estate agents abroad, solicitors abroad and overseas relocation agents.
Overseas Property Websites
Overseas property websites generally fall into two categories: websites intended for a local audience and websites intended for an overseas audience. Some sites may even include sections for both. If at all possible try to find sites intended for local audiences as they will often reveal more about true market values and amenities in a local area.
These sites and sections will usually also not include the "hard sell" and advertising of a given location that is often found on property websites dedicated to an international audience. Usually these sites are attached to some sort of estate agency, though they may even be produced by property developers or a tourist board. Finding out who is behind a website should give you some clues as to the purpose of the site.
Overseas Property Exhibitions
Many cities play host to overseas property exhibitions so if you are interested in researching overseas property markets make a point to look out for events coming to hotels and exhibition centres near you. Such exhibitions are a great chance to gather literature on a particular location or development and they often gather many locations all under one roof so they are a very efficient way to conduct research. However, such exhibitions are generally trade exhibitions and therefore have a vested interested in making sales. If you are not able to take it all with a grain of salt, and avoid making any commitments you are not ready to make, then you may want to avoid these events.
Estate Agents Abroad
Estate agents abroad can be a great source for information on particular property markets. Some estate agents work specifically with overseas clients which can help with any questions you might have about the property, purchasing property, legal and tax requirements and relocation. However, even if you feel comfortable with one agent or agency it always pays to look around just to make sure that you are not missing any properties and that the information you are being given is timely and correct.
Solicitors Abroad
Engaging the services of a solicitor abroad is often very helpful, and sometimes a requirement, for foreign tenants and/or property purchasers. While you conduct your overseas property research don't forget that getting in touch with a solicitor abroad may help you answer questions about your legal and tax responsibilities when and if you find a suitable property.
Overseas Relocation Agents
Relocation agents are not estate agents, but they can help individuals looking for information on overseas property markets. For example, relocation agents will know which areas are currently popular with expats and which areas are perennially popular with expatriates and locals alike. Relocation agents will also have information on popular amenities such as schools and clubs. Speaking with a relocation agent, then, can help you discover some inside information that could help with your property search.
Researching overseas property markets can be an arduous task, but there are many options for finding out more about a given market. Overseas property websites, overseas property exhibitions, estate agents abroad, solicitors abroad and overseas relocation agents can all be sources of information for such research.
You might also like...